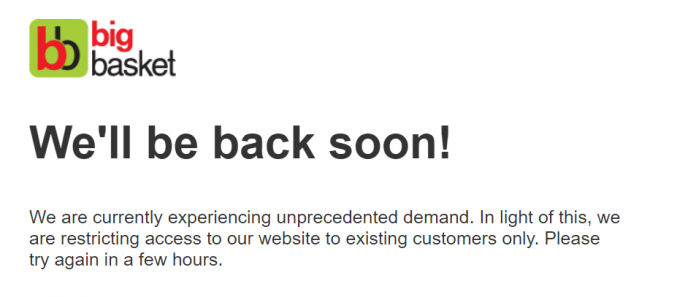 On Tuesday March 24th, Prime Minister Narendra Modi began to address the nation for the second time. He aims to brings solace among the public since the outbreak of novel coronavirus pandemic that has spread across India. The Prime Minister's Office earlier announced that Narendra Modi would be dealing with the issues that the nation is currently facing relating to the pandemic and the efforts which need to be taken to fight it.
The Prime Minister's Office also stated that Narendra Modi had earlier gone on to chair meeting which reviewed the efforts which are being taken to contain COVID-19. The discussion was held to further strengthen the procedure and discuss how prepared the country is to take on this pandemic.
There is a lot of panic and hoarding of essential goods as the people are unsure about the restrictions imposed during lockdown.
Major Unanswered Questions About Coronavirus Lockdown in India 
Will online food and grocery delivery services be allowed to operate, Can I order my essentials online?
Delivery apps continue to face a ban. However, you can step out to buy groceries. 
Chennai Corporation Advisory on March 25th 12 Noon:
1. All tea shops to be closed by 6 pm today strictly
2. Only rations and vegetables to be home delivered following safety protocols.
3. Home delivery of cooked food by zomato/ Swiggy/ ubereats – BANNED
All e-commerce companies are allowed to home deliver essentials like food, groceries etc., if they strictly follow protocols of contactless delivery. Protocol to be followed:
Personal Protective Equipments like masks, gloves, caps to be worn by all employees right from production to delivery. Non-contactless delivery to be followed at all delivery locations. Companies that break those protocols at any point of inspection will be barred from delivering further.
Note: Please comment your questions and we will get the answers from the relevant authorities as soon as possible. 
Coronavirus 21 Day Lockdown: Services that will remain open
Central armed forces, police, home guards, civil defence, disaster management services and prisons.
District administration and treasury.
Municipal bodies (electricity, water and sanitation).
Hospitals and all related medical establishments as well as chemist and medical equipment shops, laboratories, clinics, nursing homes, etc.
Shops dealing with ration, food, groceries, fruits and vegetables, dairy, meat and fish and animal fodder.
Banks, insurance offices and ATMs.
Print and electronic media.
Telecommunications, internet services, broadcasting and cable services.
Delivery services dealing with food items, pharmaceuticals and medical equipment.
Petrol pumps and LPG, petroleum and gas retail and storage outlets.
Power generation, transmission and distribution units and services.
Capital and debt market services as notified by the Securities and Exchange Board of India (SEBI).
Cold storage and warehousing services.
Private security services.
Manufacturing units of essential commodities.
Fire, law and order and emergency services.
Hotels, homestays, lodges and motels, which are accommodating those stranded due to lockdown.
Establishments earmarked for quarantine facilities.
Coronavirus 21 Day Lockdown: Services that will remain shut
All other offices of the central government.
All other offices of the state governments.
All other commercial and private establishments.
All other industrial establishments.
All other hospitality services.
Transportation services (air, rail, and roadways).
Educational training, research and coaching institutions.
Places of worship.