Cooku with Comali Season 4 enters a crucial phase of competition this week. Six contestants battle it out in an intense battle to enter the Cooku with Comali Season 4 top 5 contestants. Shivangi is the first top 5 contestant while Mime Gopi, Vichitra, Andreanne, Kiran and Shrusti will battle it out for the final elimination this week.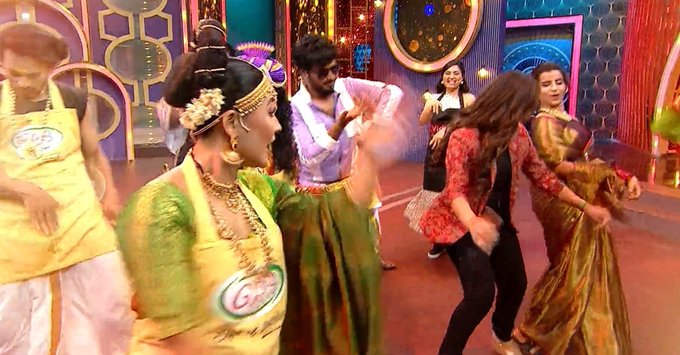 Cooku with Comali Season 4 10th and 11th June Episode Highlights
Cooku with Comali Season 4 10th June episode witnessed an intense battle for the advantage task in a crucial elimination cook off. Monisha and Kiran won the challenge involving poached eggs.
However, the final cook off for main cooking will witness Actor Sharath Kumar in the show to promote his film. A shocking elimination took place in Cooku With Comali 4 this week. One of the potential finalists and title winners Andreanne was eliminated from the show.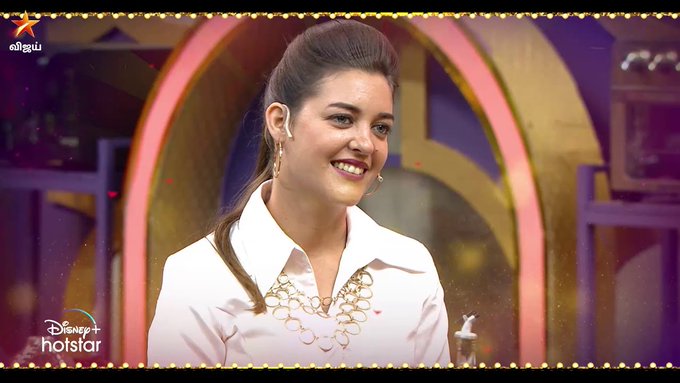 Cook With Comali 4 Unfair Elimination – Is the Show Scripted?
The outright favoritism of the show is exposed as Shivangi enters the top 5 as the first contestant without having to cook non-veg dishes which she is not allowed to. The bias and scripts and Venkatesh Bhat's soft corner for Shivangi seem to be very well exhibited.
Cook With Comali 4 Pairing List – 11th June 
Andreanne – Pugal..
Kiran – Monisha.
Mime Gopi – Sunita
Shrusti – GP Muthu
Vichithra – Kureshi
Cook With Comali 4 Elimination List
SR NO.
CONTESTANT NAME
STATUS
1
Vichitra

Competing

2
Sivaangi Krishnakumar

Competing

3
Andreanne Nouyrigat

Eliminated 11th June 2023

4
Kishore Rajkumar

Eliminated


(12 February 2023)
5
VJ Vishal

Eliminated


(9 April 2023)
6
Srushti Dange

Competing

7
Sherin Shringar

Competing

8
Raj Ayyappa

Eliminated


(26 March 2023)
9
Kaalaiyan

Eliminated


(12 March 2023)
10
Mime Gopi

Competing

11
Gajesh

Eliminated 21st May 2023

12
Kiran

Competing
Cook With Comali 4 Top 5 contestants