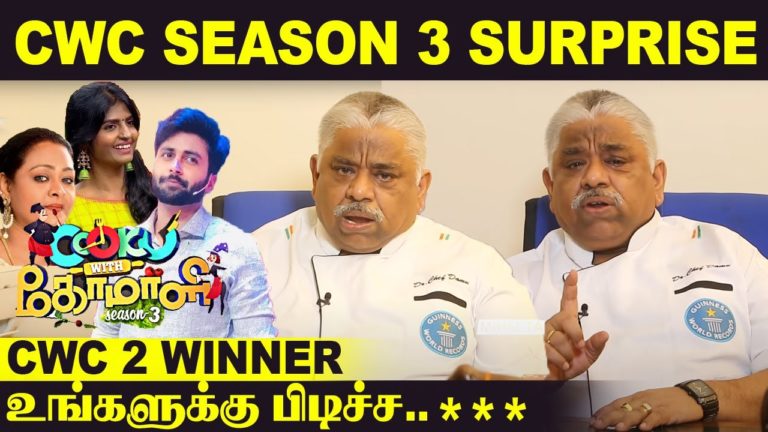 Everyone in this world is running after the future but failed to celebrate the time they have. There are a lot of shows on TV to make people happy. Cook with Comali 2 is a show that was started during Diwali 2021 and is running successfully with the overall praise of Tamil Nadu's people.
The show, which airs on Vijay Tv, has a huge fan base. The second season of Cook with Comali is going to come to an end soon. The grand finale of the show will air on 14th April 2021. The big tragedy for the fans is that the show is over, beyond seeing who will win.
In this context, an interview with one of the show's judges, Chef Damu, has given the fans some happiness as he spoke about the starting date of season 3. According to Chef Damu, the 3rd season of Cook with Comali is set to start in August or September 2021.
He also said that there is no change in Comalis for season 3 as the fans are loving all the Comalis of this season.