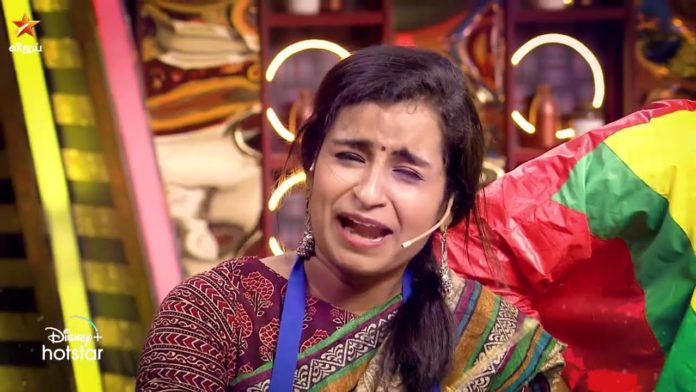 The most hilarious reality show, 'Cooku with Comali 2' is back this weekend with the elimination tasks. Four contestants namely, Kani, Pavithra, Ashwin, and Shakila battle it out to save themselves from elimination. However, Baba Bhaskar won the immunity task and is not available this weekend.
'Cooku With Comali 2' 13th and 14th March Episode 2021 – Advantage Task Results
First Advantage Task
The bubbly judge, Chef Dhamu is also absent in the sets of Cooku With Comali Season 2. The advantage tasks took place in Saturday's episodes. The first task involved making 'pori urundais' and three teams progressed to the second advantage task. Unfortunately, Bala and Pavitra did not make it to the second round.
Manimegalai and Shakila – 1st place
Pugal and Kani – 2nd place
Shivangi and Ashwin – 3rd place
Second Advantage Task
The remaining three teams battled it out in the second advantage task. The second task involved removing the aloe vera pulp and the team with the most amount of pulp will win the task. However, the competition intensified in the last few minutes. Pugal and Kani were leading by a huge margin from the beginning.
Pugal and Kani – 1st place
Hence, Pugal and Kani won the advantage task in the elimination round.
'Cooku With Comali 2' Elimination This Week
The final elimination battle takes place between Ashwin and Pavithra. As reported by TheNewsCrunch, Pavithra is eliminated from the cooking reality show. This comes as heartbreaking news for Pugal and Pavithra's fans. As expected, Bala ensured the eviction of yet another cook during his tenure.