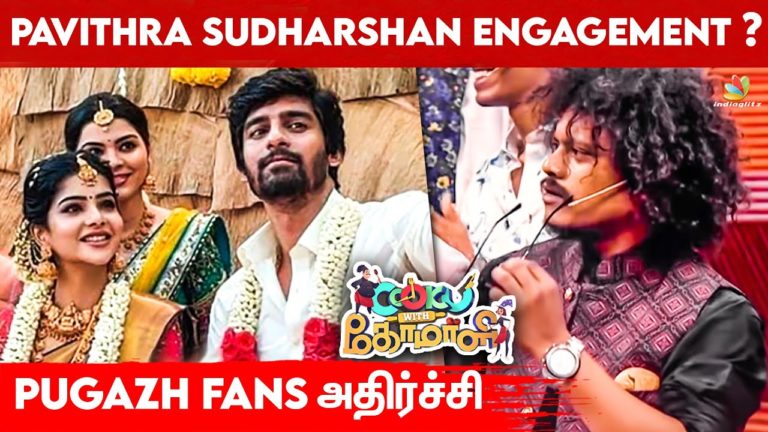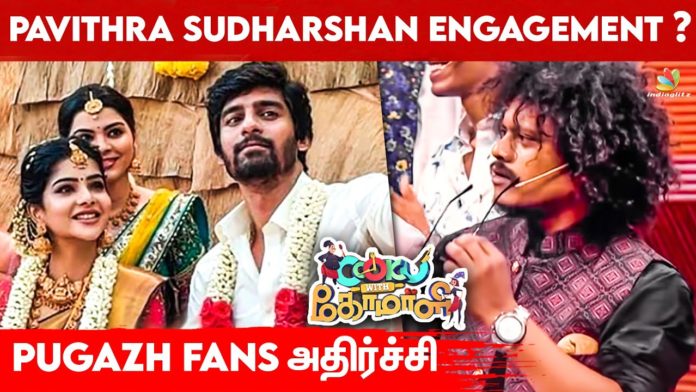 The Cook with Comali show airing on Vijay TV is getting a huge reception, and the final of the show will be held next week, and one of the five finalists Kani, Ashwin, Baba Bhaskar, Shakeela, and Pavithra, will be crowned the title.
It was learned that a young man had come with Pavithra at the Celebration Week event yesterday and the day before yesterday, and his name was Sudharsan Govind. It was said that Pavithra and Sudharsan have acted in a few commercials, and the two are close friends.
It is learned that the photo of Pavithra and Sudarshan Govind in wedding attire has gone viral, and it was later revealed that the photo was taken during a promotional film. In this case, the video of the same promotional film is currently going viral. It shows Pavithra and Sudarshan Govind sitting on the dais and then the couple walking around the dais after the wedding and both parents blessing each other. This video is currently going viral on social media fans, and Pugazh fans are shocked to see this video.