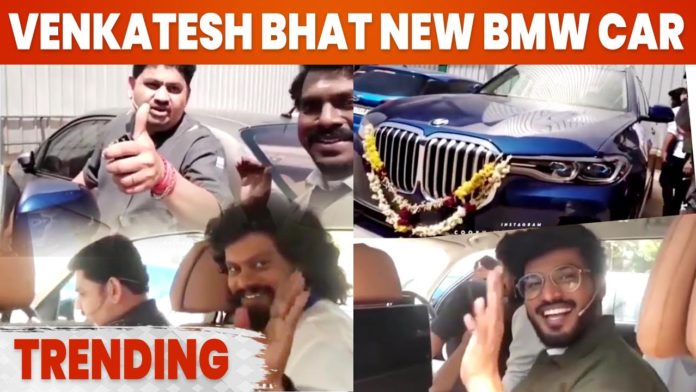 There is a lot of talk about the Cook with Comali 2 show airing on Vijay TV. The show has gotten a lot of attention from fans due to the comalis and contestants providing a lot of comical relief. Cook with Comali even has viewers watching it repeatedly on Disney+ Hotstar. It's one of those reality shows with the highest TRP on a Tamil channel.
The semi-finals of Cook with Comali 2 took place last week, in which Kani, Ashwin and Baba Bhaskar were selected to compete in the final. The wild card episode of Cook with Comali 2 will be airing this week, and the fourth finalist will be selected based on the performance of eliminated contestants in this episode. From the promo videos aired so far, this week's wild card episode of Cook With Comali is expected to be filled with many hilarious moments for fans.
Venkatesh Bhat, one of the judges on the show, recently bought a new BMW car. Thangadurai has shared a video of fellow comalis riding in this car. This includes Rakshan, Pugazh, and Pappu making fun while riding with Venkatesh Bhat. Venkatesh Bhat was seen driving the car.
People have congratulated Venkatesh Bhat on his new car, and this video is going viral on social media.