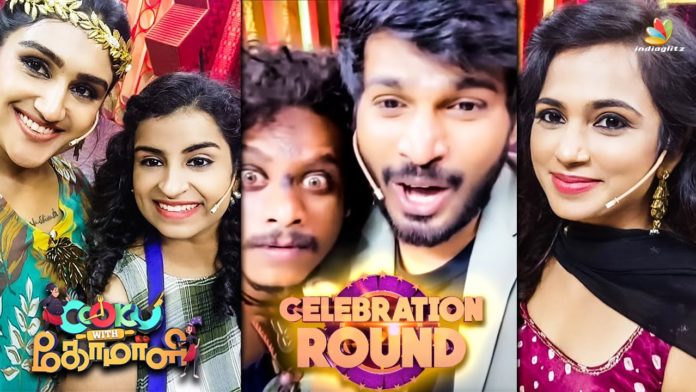 'Cook with Comali' is being aired on Vijay TV with great fanfare, and the number of fans for this show is increasing day by day. It is worth mentioning that more people are enjoying the show than the reality show Bigg Boss.
In this case, this week's 'Cook With Comali' has been announced as Celebration Week. It features four contestants Uma Riyaz, Vanitha Vijayakumar, Ramya Pandian, and Rekha, who appeared in 'Cook with Comali' Season 1. It looks like a cooking competition is set to take place this week between the Season 1 and Season 2 contestants.
And there has been an innovation in choosing comalis this week as well. This week, it has been announced that comalis will be able to pick their favorites 'Cooks' as the 'Cooks' pick comalis every week. These announcements would have made both Pugazh and Shivangi happy.
Ramya Pandian, who has garnered fame throughout the first season, is expected to team up with Pugazh this week. Needless to say, Shivangi's choice will be Ashwin. Following this, this week's show is expected to be very interesting.