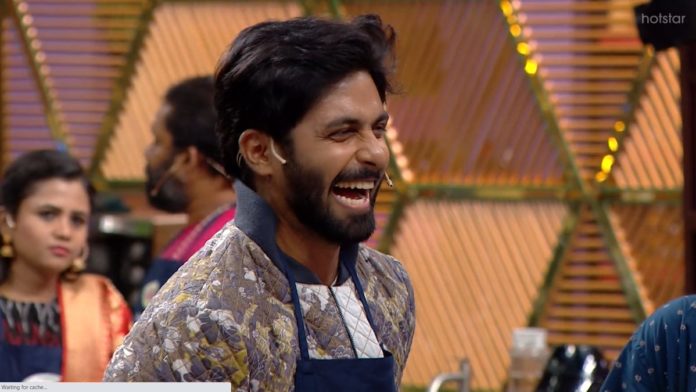 Cook With Comali is a popular cooking show on Vijay Tv that is widely viewed by the audience for comic relief. It's not a usual cookery show and is filled with hilarious content. The first season of Cook with Comali was a hit, and hence they have started season 2. Ashwin is one of the contestants of this season, and he has a huge female fanbase.
Ashwin's smart look and calm nature have attracted a lot of female fans. Even one of the Comalis of the show Shivangi is smitten by Ashwin Kumar, and the audience widely appreciates Ashwin and Shivangi. The episodes which feature Ashwin and singer Shivangi have a lot of fans. Ashwin is making his movie debut with the film O Kaadhal Kanmani.
Many fans don't know that Ashwin was a part of a tv serial "Rettai Vaal Kuruvi" that was aired on Vijay Tv in 2015. Ashwin Kumar then featured in few short films before making his comeback through Cook with Comali season 2.