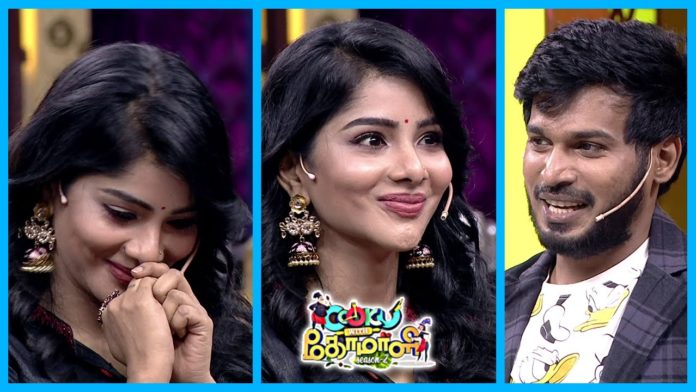 Cook with Comali 2 is the main show airing on the popular Vijay TV, and fans are eagerly waiting for this show every weekend. This show will end soon with Wild Card round for selecting the fourth finalist happening this week. While Ashwin, Kani, and Baba Bhaskar were all selected for the finals, Shakeela was selected as the fourth finalist as she won the wild card cooking challenge.
Chef Dhamnu then made a surprise announcement that there will be a fifth finalist in this season. Hence a cook-off challenge happened between Pavithra Lakshmi and Rithika for the fifth finalist position. Pavithra won the challenge by cooking "Chettinadu Chicken Curry" and impressed Chef Dhamu.

Pavithra is the fifth finalist, and she will be competing for 'Cook with Comali 2 Title' along with the four other finalists. Pugazh teamed up with Pavithra in the wild card and helped her to win the wild card round. Pugazh and Pavithra's fans are happy to see her enter CWC 2 finale.