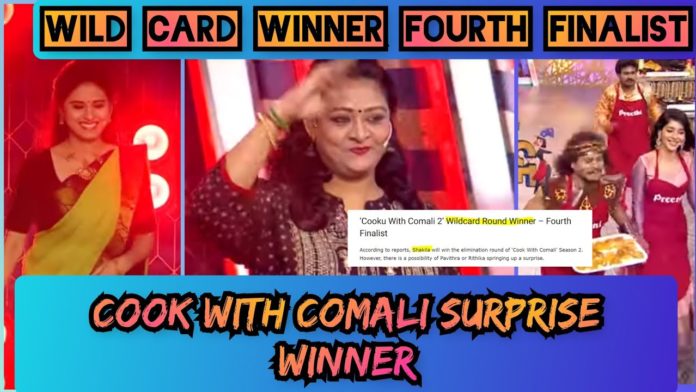 'Cook With Comali 2' will conclude in a couple of weeks much to the disappointment of its fans. The hilarious cooking cum comedy reality show will declare its fourth finalist this weekend. Saturday's episode features the 'Wildcard round' in which the eliminated contestants fight it out to become the fourth finalist.
The first advantage task on Cook With Comali 2 episode on March 27th featured the 'Jilebi task'. As a result of the task, Deepa/Shivangi and Bala/Madurai Muthu lost the task based on the count. In the second advantage task, Shakila and Thangadurai made the most number of 'spring potatoes'. Hence, Shakila was the winner of the advantage task.
Shakila and Thangadurai won a major advantage task. This will give them an advantage during the main task on Sunday's episode. The episode was a hilarious mixture of fun and competitiveness.
Cook With Comali 2 Fourth Finalist
Three finalists of the show are Ashwin, Kani and Baba Bhaskar. According to reports, Shakila is the winner of the 'wildcard round' main task. Hence, Shakila is the fourth finalist of Cook With Comali 2. The next weekend will feature the epic 'Celebration round' featuring all the cooks and Comalis.
Cook With Comali Season 2 will draw its curtains after the final week. There will be an intense competition between the four finalists to win the Cook With Comali 2 title winner award.