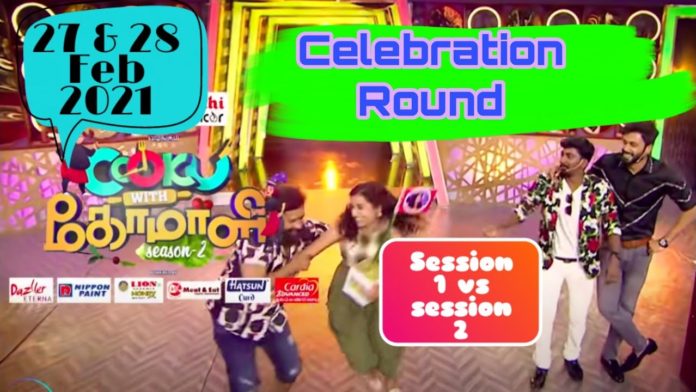 'Cook with Comali 2' is one of the sensational comedy reality shows in the recent times. Star Vijay's superhit show will feature one of the most sought episodes this weekend. Celebration weekend of 'Cook with Comali Season 2' will be an entertaining fiasco between the cooking stars of Season 1 and Season 2.
However, the suspense about who will claim supremacy is awaited. In the recent times, Baba Bhaskar and Ashwin's competition is widely entertaining. However, this week's competition will feature different rivals. 'Cook with Comali Season 1' winner Vanitha openly challenged Baba Bhaskar.
It would be interesting to see if Baba Bhaskar can claim supremacy over the previous season's champion. Another interesting twist in the tale is Pugal's reunion with her beau Ramya Pandian from the first season. The audience will be treated with a feast of comedy, entertainment and interesting tasks.
The much loved task of this season, the closed eye task will be the highlight of this week. An interesting romantic sequence awaits Ashwin and Shivangi's fans. However, Shivangi performs when Baba Bhaskar's eyes are tied.
'Cook with Comali 2' Celebration Week Task Winner: Season 1 vs Season 2 Contestants
The major suspense is who will win the 'Cook with Comali 2' celebration week tasks. A fitting battle awaits the fans of 'Cook with Comali 2'. However, the contestants of the first season seem to have an edge over the second season contestants.