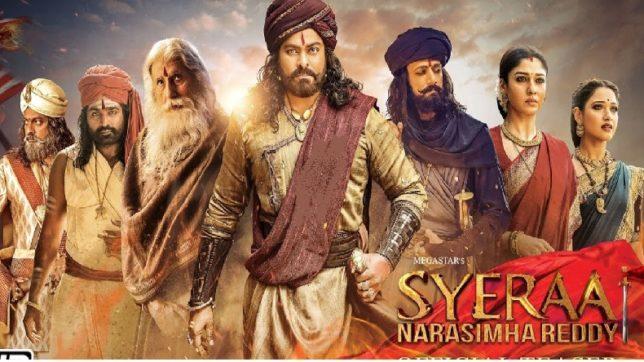 South superstar Chiranjeevi's film Sai Ra Narasimha Reddy is all set for release on 2nd October, 2019. But some recent reports have shown that online booking for the film has not been opened in many major multiplexes yet. This is quite a big deal because Chiranjeevi is a big South Indian Star and his film is just one day away from the big release. For many veterans recently, pre-booking for the first day at the multiplex was opened a few days before release. But for some reason it was also closed.




Earlier, booking for tickets was opened in Bengaluru, but now it has been removed from booking sites. It is also being told that people who had booked tickets to watch the film in some multiplexes. However, there has been no official confirmation of this. Meanwhile, it is being said that everything will be sorted out soon and ticket bookings for the show will be opened tomorrow morning on the day of release. There have been reports of some differences between the multiplex owners and the distributor. However, it has not been completely clear what has happened.
In addition, Sai Ra Narasimha Reddy is set for the morning show. The jam-packed atmosphere in theatres is guaranteed in Andhra Pradesh / Telangana regions alone, the film will be released in over 1,200 screens. Sai Raa Narasimha Reddy is releasing on a number of big screens across the country. Reportedly, the film is to be released on more than 4,600 screens worldwide.