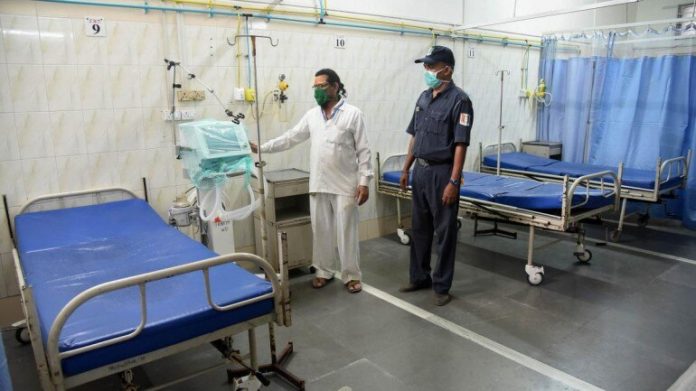 CoronaVirus is ripping apart the economy and normal livelihood of millions across the globe. Hugely populous India is beginning to face the brunt of Level 2 and 3 transmission of the virus in the country. There has been a significant surge in the total count which mounts to 223, including five deaths. The major regions affected are Kerala, Karnataka, Maharashtra, Delhi NCR Region and Rajasthan.
CoronaVirus Chennai Live Updates March 20th
The total count of coronavirus positive patients in Tamil Nadu remained at three. However, there was a ruckus about an apartment being quarantined because of the loitering of the third coronavirus patient who returned from Ireland.




While the situation is under control with the third patient, mystery beckons the reason behind the information limitation regarding the second patient who traveled from Delhi.
Why Are details of Second Coronavirus Patient in Tamil Nadu Not Disclosed?
There is a lot of reasons why TN Government is holding back on the travel details and extent of spread from the second patient who traveled to Chennai from Delhi. As far as the press release is concerned, the patient traveled to Chennai from Delhi in Tamil Nadu Express.
Concerns related to the tight lipped attitude regarding this patient is growing by the day. "why is @CMOTamilNadu so particular not to reveal the travel details of the 2nd patient ? Would it not be prudent to make details public, so that people who travelled in that train come forward for screening ? What is the problem of TN govt ?", tweeted one concerned resident of Chennai.
A few journalists were not happy with the way TN Health Minister, Vijaya Bhaskar handled the questions related to the second patient. "Few journalist asked questions in press conference & he was bit harsh on them. This is lack of transparency , i completely agree. @Vijayabaskarofl should act more responsibly & another journo asked about less test rates in TN & he literally fumed at her/him"
Second Covid-19 Patient in Chennai: Details Known So Far
A 20-year-old hairstylist from Uttar Pradesh's Rampur, who lives in Arumbakkam in Zone 8 of the Chennai Corporation was tested positive on the 18th of March. The 20 year old man took Tamil Nadu express from Delhi on March 8th and reached Chennai Central station on March 10th.
March 10th: Boarded Tamil Nadu Express S7 Compartment bound for Chennai.
March 12th: Reached Chennai Central Station. Moved to his residence in Arumbakkam and resumed work in a salon near his place of stay. (Whereabouts / mode of travel from station to residence – residence to work unknown)
March 17th: Reported to Rajiv Gandhi Government General Hospital with symptoms.
March 18th: Tested positive for Covid-19




TN Health Department springs into action. Isolates his roomates, other tenants in the nearby houses, goes door to door around six streets and interviews people for symptoms.
Kerala Health Department Issues Alert With Details of Second Covid-19 Patient from TN
While the TN government remained tight lipped about the patient trail for the second case, Kerala's health department has requested its citizens to come forward if they traveled in the following compartment of Tamil Nadu Express.
"Anyone travelled in S7 compartment of Train No. 12622 TAMILNADU EXPRESS started from Delhi on 10th March? If so, please contact State Control Room No. 04712309250 to 55"