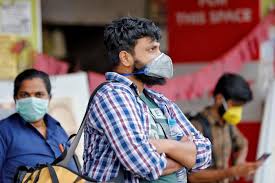 On the night of March 24th, Prime Minister Narendra Modi announced a national lockdown that has stunted many households and mainly movement. This move was taken taking into consideration the rapid rate at which the corona virus has been growing across the nation. Coronavirus cases across the country have cross the 690 mark. People are finding it difficult to move out of their houses for basic medical facilities if required but today a shocking scene was shot on phone in Chennai.




Chennai has been in the center of viral news ever since the lockdown was announced. Earlier yesterday, video of a traffic cop pleading to the public to stay at home went viral. Today, a viral video of a policeman beating a man on two wheeler with his baton is going bonkers on social media. However, once the policeman hit him, the guy revealed that he was a doctor. The policeman was stunned and asked him why he did not reveal it earlier.
Police officer lashes his baton

Two-wheeler rider: Sir, I'm a doctor

Police officer : Oh, doctor is it? Why didn't you tell that earlier? pic.twitter.com/kwReOV5RDE

— Mohamed Imranullah S (@imranhindu) March 26, 2020
There have been umpteen numbers of such incidents across the country ever since the lockdown was announced. This is also creating panic among the residents for stepping out even for essential needs.
Meanwhile the total coronavirus positive cases stands at 30 in Tamil Nadu today. This includes 1 dead and 1 discharged patient. Another patient is expected to be discharged today or tomorrow.