New England Patriots wide receiver Antonio Brown is accused of multiple rape charges by his former trainer Britney Taylor. She files a Federal Law suit in the Southern District of Florida and names three incidents where Antonio Brown forcefully sexually assaulted her and forced sexual intercourse.
Who is Britney Taylor – Know more about her here.
The lawsuit states Brown exposed himself to the 28-year-old Taylor, during two separate training sessions in 2017, before raping her in 2018. During the first instance with Brown, she claims he exposed himself and kissed her without permission. A month later, Taylor claims that she was at Brown's home watching TV when the All-Pro athlete started masturbating and ejaculated on her back, which he later bragged about via text messages.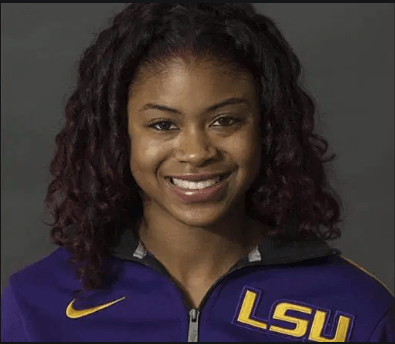 According to the lawsuit, Taylor was "shocked and deeply embarrassed by this assault and his degrading messages," and "cut off her working relationship with Brown." However, after Brown apologised and begged for her forgiveness, she was "swayed by his assurance that he would cease any sexual advances."
On May 20, 2018, Taylor detailed the evening in which Brown forced her down onto a bed and "forcibly raped her." While she "shouted 'no' and stop,' Brown refused and penetrated her."
This is what Britney Taylor has to say "As a rape victim of Antonio Brown, deciding to speak out has been an incredibly difficult decision.  I have found strength in my faith, my family, and from the accounts of other survivors of sexual assault.  Speaking out removes the shame that I have felt for the past year and places it on the person responsible for my rape. I will cooperate with the NFL and any other agencies; however, at this time, I respectfully request that the media please respect my privacy".
What Does Britney Taylor Do now?
Taylor is a former gymnast who competed collegiately at Central Michigan University, where Brown played college football, and at Louisiana State University. She now owns a gym where she trains young gymnasts in Tennessee.
Antonio Brown's Official Statement In Response to Britney Taylor's Lawsuit
Brown's attorney released the following statement the the NFL players behalf: "Mr. Brown denies each and every allegation in the lawsuit. He will pursue all legal remedies to not only clear his name, but to also protect other professional athletes against false accusations. Mr. Brown was approached by his accuser in 2017, shortly after Mr. Brown signed a contract making him the highest paid wide receiver in the NFL."
"At that time, Mr. Brown was asked to invest $1.6 million in the accuser's business project. Mr. Brown was not informed by his accuser that she had just been levied with a $30K IRS tax lien or that $300K of the $1.6 million so called "investment" was to be used to purchase property already owned by the accuser and her mother."