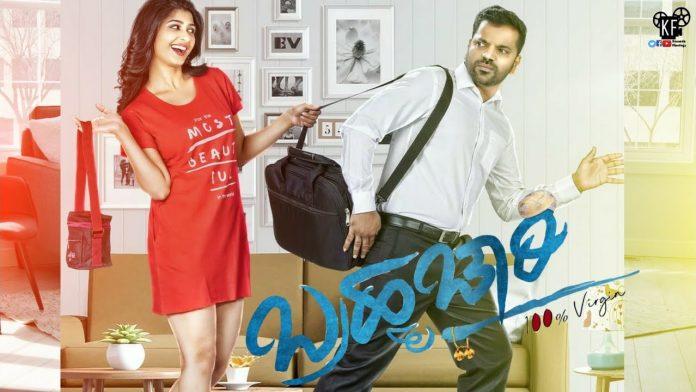 It is common for females to adapt to a changed situation after marrying Padma Shimoga. Kashinath had made such an attempt decades ago through the film 'Anubhava'. Similarly, in the film 'Brahmachari', the story of a boy who has grown up with a love affair is embarrassed after his marriage. Director Chandra Mohan tells the story with some comedy.
Ramu (Neenasam Satish) is a Srirama devotee. He grew up in a grandmother's home, without Dad and Mum, away from the school day. Can't love, grow up as a boy. Ramu is the only polite, innocent girl who has two friends who forget the world immediately after seeing the girls. He is introduced to the author Sunita (Aditi Prabhu Deva) and is finally married. Ramu, who has no experience of the girl's intimacy, becomes a hot guru who cannot swallow marital life. This problem leads to many doubts and hardships. What happens next should be seen in cinema.
The directors have succeeded in telling a delicate plot that could have been obscene, if only slightly offensive. The cinema runs with the banter. However, in some cases the visual composition is artificial. The story that goes from the beginning to the end takes a dramatic form. The climax is weak. In the meantime, Neenasam Sathish, Aditi Prabhu Deva, Dattanna, Ashok are all acting very well. Shivraj K.R. Plus point for downtown acting. The Dharmavish music scene is full of life. The songs get attention. The film 'Brahmachari' is reminiscent of an old movie starring Anantha Nag, without any embarrassment.