The latest spoilers for Blue Lock chapter 212 reveal exciting developments for Isagi and his team. In this chapter, Isagi displays his newly acquired ambidexterity, which surprises his opponents and leaves fans thrilled.
Isagi's New Strategy Against Kaiser
Before the match against the Ubers, Isagi devises a new strategy to defeat Kaiser after observing Igaguri's malicia. While it wasn't previously revealed what idea Isagi had come up with, the latest chapter clears things up. With his sharpened meta-vision, Isagi manages to steal the killer pass to Barou with pinpoint accuracy, intercepting the ball before it reaches its intended recipient.
https://twitter.com/RayugaX101/status/1639626598419955714
Blue Lock Chapter 212 Highlights: Isagi and Kurona's Counterattack
Isagi's meta-vision allows him to use an opposition defender to get past Yukimiya with ease, impressing his opponent. He also manages to get past Niko, Aryu, and Aiku by passing the ball to and fro with Kurona. The moment Isagi manages to get away from the three defenders, Ness comes to stop him. Despite Ness' taunts, Isagi remains unaffected and scores his first goal in the Neo Egoist League using his left leg, displaying his newly acquired ambidexterity and opening new goal opportunities for him.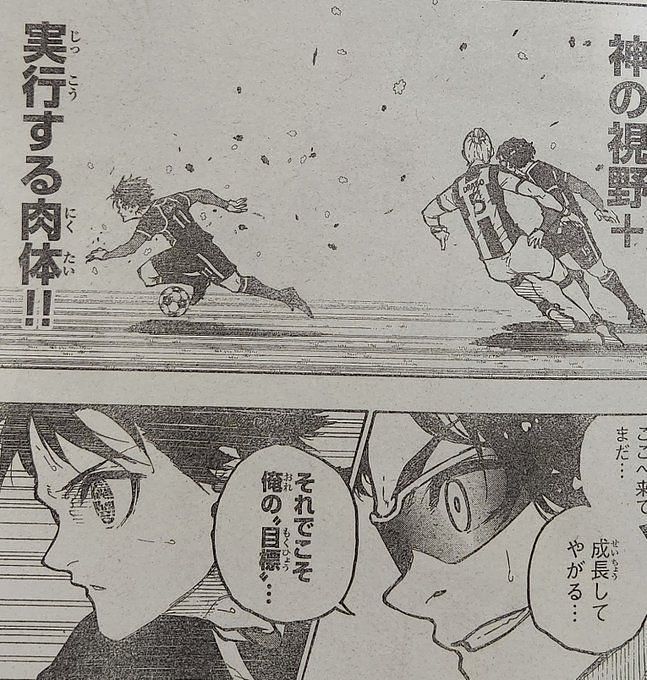 Final Thoughts on Blue Lock Chapter 212 Spoilers
Overall, Blue Lock chapter 212 promises an intense and thrilling match for fans, with Isagi and Kurona working together to outsmart their opponents. Isagi's newly acquired ambidexterity is a game-changer, and fans are excited to see how this skill will help him and his team in the future. Blue Lock chapter 212 is set to release on March 29, 2023, at 12 am JST, so mark your calendars and get ready for an action-packed chapter!