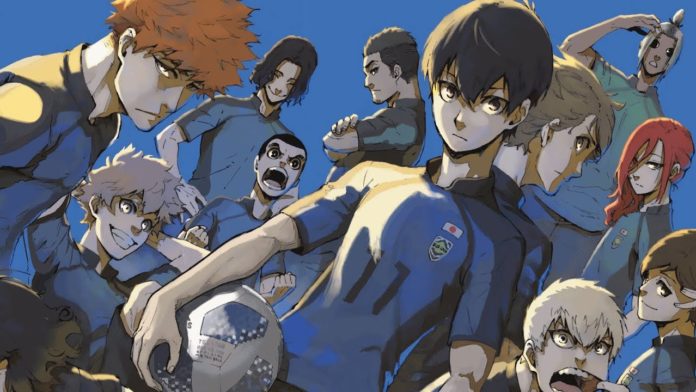 Blue Lock is the successor of the title of Shounen sports manga. From greats such as Captain Tsubasa and Slam Dunk. The plot is very unique, it combines sports with some darker elements. The very starting point is the Japanese team's vicious loss in the Fifa World Cup. Our protagonist Isagi Yoichi, a talented player brought down by less skilled players around him. Things get weird when he receives an invitation from a mysterious person.
The invitation is for a facility called Blue Lock, a prison-like complex, which aims to bring out the best player no matter the cost. The players are pitted against each other, and the competition is vicious. The Chessmaster and coach Ego Jinpachi, have made our protagonist go through hell and back. Ego is a chilling character, who abuses these athletes to reach the goal of isolating Japan's best team. The premise is both intriguing and shocking. Blue Lock Chapter 136 is said to bring us closer to the end of the current arc.
Blue Lock Chapter 136 Raws and Spoilers
The chapter is ominously titled 'Culmination', a fitting end to the current arc.
Itoshi Sae is breaking through Karasu.
We know Aiku's heartbreaking story. A talented player who was pulled down by his coach.
Aiku is now fueled by rage and he wants to become the best player in the world. Team Blue Lock is in his way and he will crush them without a second thought.
Rio is in focus, he makes a shot imitating Seishiro Nagi.
Rio just brought his best and gives Team Blue Lock an unexpected shot.
Sae makes a comment that Number 11 is the heart of Blue Lock, and wants to destroy him.
Isagi is in a bind, the chapter ends on a cliffhanger. It is acknowledged that he is the driving force of Team Blue Lock.
Can Isagi score against Itoshi Sae?
It's good to see Isagi in focus, after a while.
The chapter offers little conclusion.
Blue Lock Chapter 136 Theories
Chances for Isagi are dim, we have Sae and Aiku against him. The readers feel that Isagi will fail and won't be able to take his shot. But all the events up until now have been completely unexpected. The match-ups and backstories, so many things are in the air. People are questioning the cliffhanger and what it will mean for Team Lock.