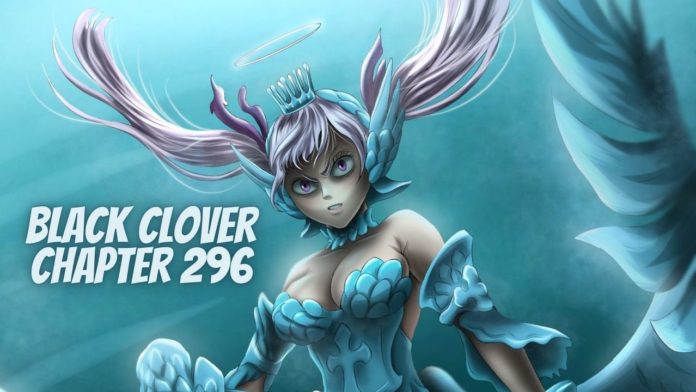 Black Clover has reinvented the genre of Japanese magical genre. It has introduced innovative twists and the characterisation has been done very well. The anime went into a slump and viewers have turned to the manga for solace. The manga has upped the ante, and in the last few chapters, the focus has been on Noelle Silva.
Noelle Silva, the tsundere of the Black Bulls has a very sad and interesting backstory. Despite belonging to the noble family, all of her siblings detest her for causing their beloved mother to die. Through the previous chapters we came to know that the curse wasn't Noelle's fault. Her mother Acier and Noelle share a lot in common. She died to Megicula's curse, but her powers boosted due to the love for her children so she protected them from harm. Chapter 296 is set to release on June 20th.
Black Clover Chapter 296 Raws and Spoilers
Vanica versus Noelle continues, and Noelle unveils her new attack.
Undine and Noelle, are bonded more than ever.
Acier's flashback is also there.
Acier then is seeing warning Vanica, warns her to not underestimate the strength of a mother.
This reveals the deep love she had for her baby Noelle.
Acier would have abhorred Noelle's ill treatment by her siblings. The Silva family seemed to be immensely close in the flashbacks.
Vanica seems to tremble and shows a tremor as Acier's words frighten her immensely.
Nozel is seen carrying baby Noelle, being protective with his younger sibling.
Acier is seen getting cursed, but being strong.
Noelle in present time is seeing absolutely dominating Vanica in battle.
The water sprite Undine, has accepted Noelle as her own.
Black Clover Chapter 296 Theories
We will understand how the dimensions of the noble families have an impact on the plot even now. There is some explanation required on Acier's thoughts which the upcoming chapters will most certainly provide. Vanica is terrified of Acier, who even after giving birth absolutely decimated her in battle.
We can't wait to add more updates here, on all the amazing things about the Silva's family's rich history on the plot.