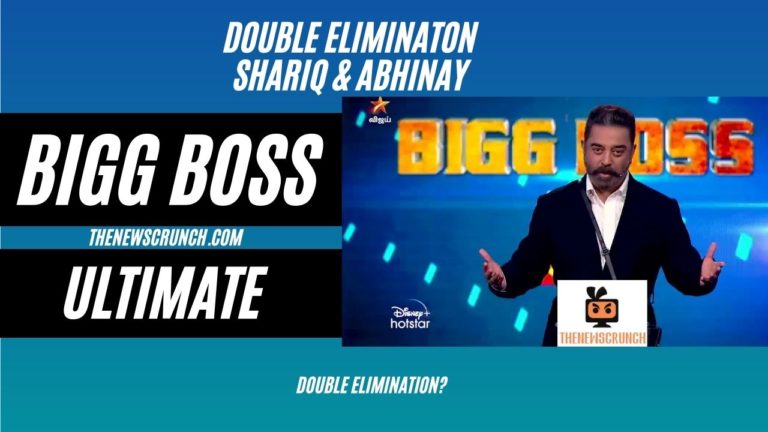 Bigg Boss Ultimate completes its third week as a double elimination is imminent this week. A furious week filled with arguments, fights and competitive tasks comes to an end. Two eliminations took place in Bigg Boss Ultimate so far. However, a double elimination will take place this weekend.
Bigg Boss Ultimate week 3 nominations list featured eight contestants. However, the voting results was a roller coaster ride as the top contestants fought for supremacy. Balaji, Niroop and Thamarai led the voting results. The results of ample screen coverage saved the trio though they were the worst performers of this week in the retro/college task.
Niroop was the first contestant to be saved from this week's elimination. However, the suspense around the double eviction took precedence. Abhinay, Shariq and Snehan are the bottom three contestants according to the final voting results this week. However, the elimination based on least votes resulted in Shariq becoming the first elimination of this week in Bigg Boss Ultimate.
Abhinay was the second eviction from Bigg Boss Ultimate as a result of the double elimination. A promising Abhinay failed to make it to the finale yet again in Bigg Boss Ultimate as the doors closed for the two male contestants. As a result of this double elimination, there are high chances of a female contestant's eviction next week.
Bigg Boss Ultimate Elimination List
Suresh Chakravarthy
Suja (Week 2)
Shariq (Week 3)
Abhinay (Week 3)
Bigg Boss Ultimate Trending Player of the Week
Vanitha (Week 3)
Balaji (Week 3)