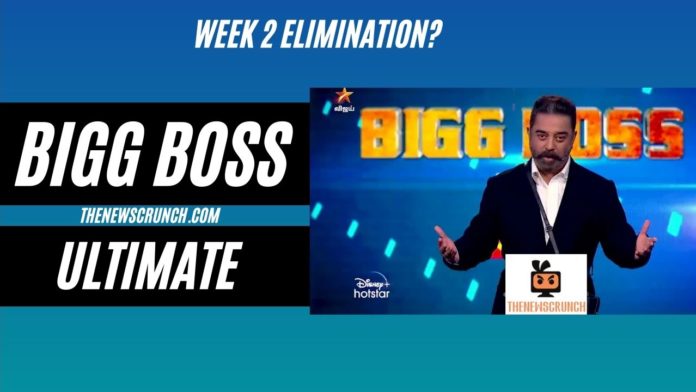 Bigg Boss Ultimate completes its second week filled with vigour and enthusiasm. The housemates grapple for the second elimination of Bigg Boss Ultimate as six contestants face eviction danger. The voting results for week 2 eviction concluded on Friday and three contestants are in imminent danger.
Suja Varunee trailed the voting results table from the first of voting. However, her accomplishment of receiving the best performer for this week might turn the tide in her favor. Abhinay and Dhadi Bhalajie are the other two contestants in danger zone. Abhinay proved his might during the luxury budget task and Balaji mentioned that he is an underrated player.
Abhinay might get another week in the Bigg Boss Ultimate house. However, the limelight now shifts to Dhadi Bhalajie and Suja as one contestant will be eliminated this weekend. The host Kamal Hassan will definitely express his anguish if Suja stands evicted.
The audience are rooting for their favorites from the previous seasons without paying much heed to their performances in this Bigg Boss Ultimate season. Julie received the worst performer award in the Bigg Boss Ultimate house for this week.
Bigg Boss Ultimate Elimination List
Suresh Chakravarthy (Week 1)