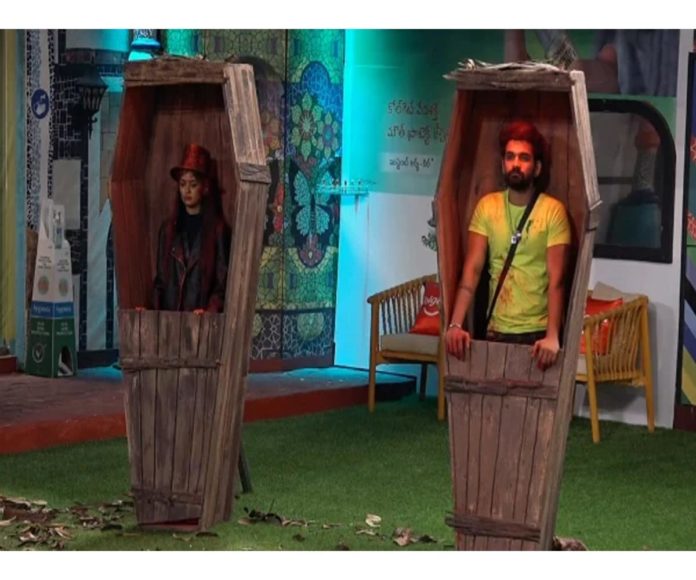 The 12th week of Bigg Boss Teugu 4 is happening at present, and the number of housemates is already reduced to 8, as the grand finale of season 4 is just few weeks away. The nominated contestants for this week eliminations are Monal, Akhil, Ariyana, and Avinash.




Bigg Boss 4 Telugu Elimination Vote Results on 25th November 2020
Avinash is in danger of elimination this week with least votes so far. All four nominated contestants are strong, and hence the eviction will be a tough one this week. The News Crunch is posting the live voting results depending on the votes for each of these contestants. Our voting polls are transparent, and we have kept it open for fans to check at any point of the day. Our first day result showed Ariyana and Avinash in danger with fewer votes, but today, things have taken a sudden change with Monal moving to first position and Avinash at the last position.
[poll id="6″]
Bigg Boss Telugu Season 4 Vote Results Live Score Day 2, 25th November 2020
Monal is once again leading the voting with 35% of the vote and more than 29,758 votes, according to our survey. Akhil is maintaining the second position on day 1, while he was not nominated last week. He is at present having 30% of the vote. Avinash is in danger with 17% of the vote, and he is present at 4th position.
Once again, Monal is the underdog, she was considered the most hated contestant of this season, but somehow she survives in the polls and is holding strong at 35% of the voting. This week's shock is Avinash, who is trailing at number 4 with 17% of votes. He was at the third position yesterday but Ariyana took over him with 18% of votes. The number of people votes for Ariyana is increasing and there are chances she might gets saved if she continues to get more support from fans.
Avinash is at the bottom of the voting poll and is most likely to get evicted if this present trend of voting continues. Still, one more days of voting is left, and hence the final position will be revealed at the end. Though Avinash doesn't deserve to be eliminated, Bigg Boss Telugu is known for going against the audience's popular voice.
Monal (35%, 29,758 Votes) Safe from eviction
Akhil (30%, 25,086 Votes) Safe from eviction
Ariyana (18%, 15,255 Votes) Danger might get eliminated this week
Avinash (17%, 14,017 Votes) Danger might get eliminated this week
How to vote for your favourite Bigg Boss Telugu 4 contestant in Week 12
How to vote in Hotstar for Bigg Boss Telugu Season 4 Disney+ Hotstar App?
Open Play Store or iOS Appstore in your Mobile.
Search for the " Disney+ Hotstar " app and Install the latest version.
Now open the Hotstar app.
Go to the "Bigg Boss Telugu" page.
Below the stream, you will find an option to vote.
Click the "Vote now" button.
Choose your Favourite Contestant.
You have 50 votes each day to vote for Bigg Boss Telugu 4.
Missed call voting method is also available, and that information is given below.
Bigg Boss Telugu 4 Missed Call Numbers Week 12