This week Bigg Boss Telugu saw Eviction nomination in a unique way. It was to test if the contestants would sacrifice something to save the other contestants




How did Mahesh Vitta got nominated for Bigg Boss Eviction this week?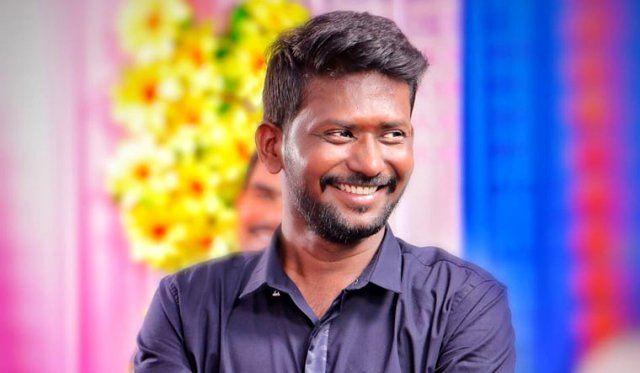 Mahesh Vitta to save himself, he should convince Himaja to give off all her clothes (except the ones she is wearing.) and makeup kit to save herself from elimination. She did so. But she forgot to give off some makeup material and some clothes. So as she failed to gather everything, Mahesh was declared nominated for eliminations.
How did Rahul Sipligunj got nominated for Bigg Boss Eviction this week?

Sreemukhi was told to tell Punarnavi to stay in the telephone booth and wait for the phone call. In the phone call, Punarnavi was told to convince Rahul to drink 20 glass of bitter gourd to save herself. And Rahul did so and impressed Punarnavi. Yet Rahul got nominated for eviction.
How did Himaja Reddy got nominated for Bigg Boss Eviction this week?

This was the hardest task among all. To save Himaja, Varun had to sit in a tub of dung water. This created a lot of drama in the house. Yet, Varun successfully managed to complete the task and save Himaja. Still Himaja got nominated for this week eviction.
The contestants who face the risk of the Seventh elimination this week are :
(Eighth Week)
Himaja Reddy
Rahul Sipligunj
Mahesh Vitta
This week unique nomination process with task created huge controversies among the contestants.
Rahul and Himaja Back in Nominations
This week's nominations gave a much needed break for Sreemuki. There seems to be a pattern in the way the votes have been cast this week. The stronger contestants – Shreemukhi, Baba and Punarnavi are targeted more this weekend which puts more pressure on Mahesh and Himaja as the former strong bunch is likely to get a huge chunk of votes.
Mahesh and Himaja are apparently in the danger zone.




Who will be saved this week in Bigg Boss 3 Telugu Vote Online
Who will be saved from Bigg Boss Telugu 3 Eviction?

Bigg Boss 3 Telugu missed call numbers to vote for Seventh Elimination Week 8:
| | | |
| --- | --- | --- |
| No | Contestant | Number |
| 1 | Mahesh Vitta | 8466 996 712 |
| 2 | Himaja Reddy | 8466 996 705 |
| 3 | Rahul Sipligunj | 8466 996 706 |
| | | |
| | | |
Bigg Boss Telugu Vote Through Hotstar App
Download the Hotstar app on your phone.
Login into the app using your mobile number, email id or through your Facebook account.
Tap on the Bigg Boss Telugu 3 Banner. If you are not able to see the banner, then search it in the search box by typing Bigg Boss Telugu 3.
Then you will find the 'Vote' option.
Find the contestants who are in the nomination zone for eviction.
Tap on your favorite contestant to vote for them.
Let us know who do you think will be eliminated in the comments below.