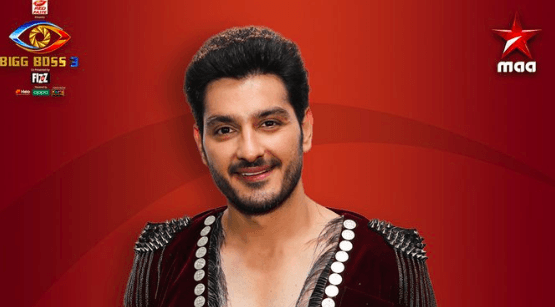 Bigg Boss Telugu 3 enters its 92nd day. The drama, chaos, fun and fights continue to a great extent in the Bigg Boss Telugu 3 house. A lot of shoulders have been rubbed this week and Rahul's nomination for eliminations is crucial. As Bigg Boss Telugu 3 enters the decisive phase where contestants and audience are already talking about the finals, the thirteenth elimination of Bigg Boss Telugu 3 this week will be a very important one.
The weekend episodes promise a lot of action and suspense as the host Nagarjuna digs into the happenings of the week. Though eviction nominations are yet to be announced, it is becoming quite obvious that Ali or Siva Jyothi or Varun will be eliminated this week. However, as reported by the News Crunch, Vithika has been eliminated this week.
One of the six contestants will win the ticket to finale. The remaining five contestants will be nominated for evictions this week.
How Did the Thirteenth Elimination Nominations and Ticket To Finale Task Take Place?
The contestants were asked to choose cards, each of which had a battery percentage written on it. The contestants started off with that amount of battery. According to Bigg Boss' instructions, the first two contestants to ring the bell upon hearing the buzzer will be allowed to compete. The winner recharges his/her battery while the loser will lose some % of battery.
Ali Reza Vs Siva Jyothi – Banana Eating Task
The best buddies in the house, Ali and Siva Jyothi battled against each other. The contestant who ate the most number of bananas would be declared as the winner. Ali managed to eat twenty bananas while Siva Jyothi ate fifteen.
Winner: Ali Reza
Rahul vs Varun – Empty the bag Task
Rahul and Varun were up next. The contestants were supposed to wear a bag filled with thermocol beans. Whoever empties the other contestants bag will win the tag. The task was filled with high intensity action. Varun and Rahul fought hard. However, Rahul won the task as Varun got exhausted.
Winner: Rahul
Sreemukhi Vs Baba Bhaskar – Find the Stuff Task
Sreemukhi and Baba Bhaskar got their faces dirty as they digged into the batter box in search of coins. Baba Bhaskar was leading all the way and won the task.
Winner: Baba Bhaskar.
Bigg Boss Telugu 3 Day 92 Ticket to Finale Standings on Day 1 of Tasks
Ali Reza leads with a massive 70% to his name. Ali is desperate to make it to the finals. Varun and Sreemukhi are in significant danger and are likely to be nominated for the thirteenth evictions this week.
Ali Reza – 70%
Siva Jyothi – 40%
Rahul – 50%
Varun – 20%
Baba Bhaskar – 40%
Sreemukhi -30%
The contestants who face the risk of the Thirteenth elimination this week are :
This week's nominations will be an exciting one to watch as all the contestants who were nominated were touted as favorites to enter the finals of Bigg Boss Telugu 3.
Sreemukhi
Varun
Rahul Sipligunj
Siva Jyothi
Baba Bhaskar
Yet to Be Updated based on Day 93 tasks for Bigg Boss Telugu 3 Ticket to Finale
Bigg Boss 3 Telugu missed call numbers to vote for Thirteenth Elimination Week 14:
| | | |
| --- | --- | --- |
| No | Contestant | Number |
| 1 | Vithika | 8466 996 715 |
| 2 | Varun | 8466 996 714 |
| 3 | Rahul Sipligunj | 8466 996 706 |
| 4 | Siva Jyothi | 8466 996 701 |
| 5 | Baba Bhaskar | 8466 996 708 |
| 6 | Ali | 8466 996 711 |
| 7 | Sreemukhi | 8466 996 713 |
Bigg Boss Telugu 3 Elimination Voting Results for Thirteenth Elimination
Who do you think will be saved this week from evictions? Let us know in the comments below.