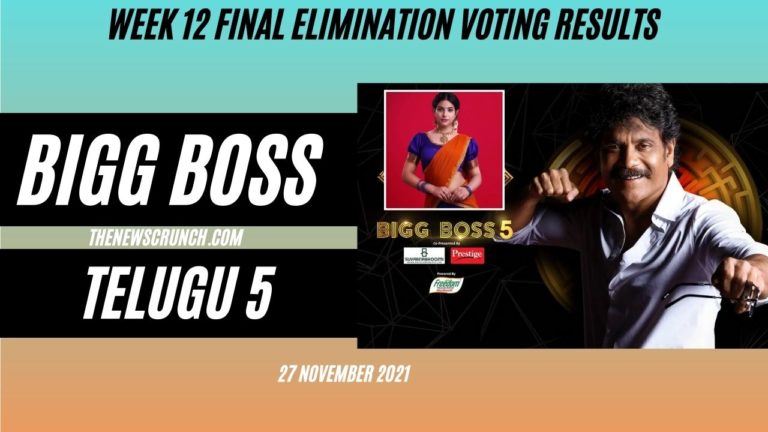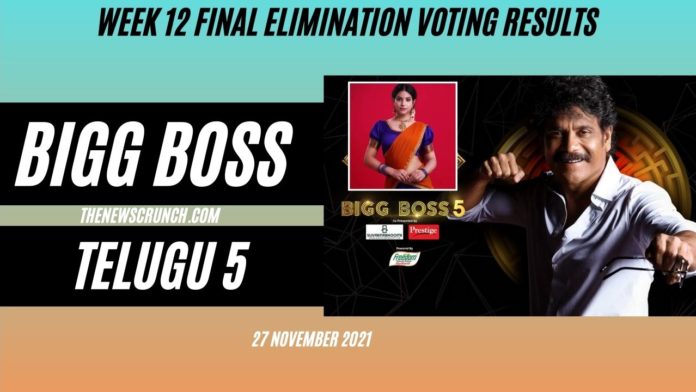 Bigg Boss 5 Telugu vote concludes its twelfth week amidst a week filled with emotions as the family members entered the house. The elimination suspense looms large over the weekend episodes. Among the seven nominations for week 12 elimination, the fight for eviction is between Siri and Priyanka.
Shanmukh, Sreeram, and Sunny steer clear of eviction danger in this week's voting polls. Kajal also entered the safe zone
Bigg Boss Telugu 5 Online Voting Results 12th Week Nominations List
Priyanka
Siri
Kajal
Sunny
Sriram
Shanmukh
Ravi
Bigg Boss 5 Telugu Online Voting Poll Results – Online Voting Poll Percentage
Priyanka – 6% vote share
Siri – 7% vote share
Kajal – 11% vote share
Sunny – 25% vote share
Sriram – 17% vote share
Shanmukh – 19% vote share
Ravi – 15% vote share
Bigg Boss Telugu Season 5 Elimination Vote Results Week 12
Kajal enters the safe zone. This puts immense pressure on Siri and Priyanka for elimination this week.
The finalists are Sreeram, Sunny, and Shanmukh for now. The remaining two or three finalists will be revealed soon.
Priyanka will be the 12th week elimination in Bigg Boss 5 Telugu.