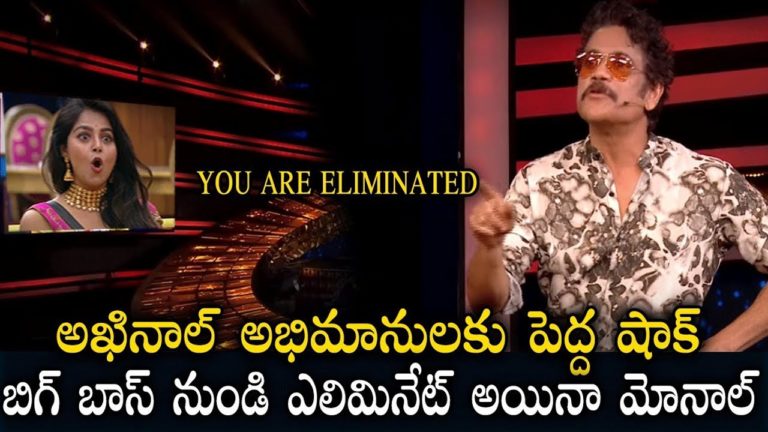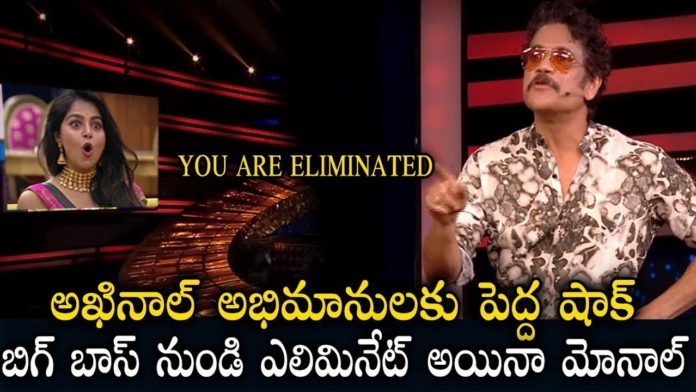 Bigg Boss 4 Telugu is gearing up for an epic finale. Week 14 of Bigg Boss Telugu 4 showcased exquisite entertainment in the form of drama, fights and dance performances. Sohel's downfall and the resurgence of Ariyana and Harika were the highlights of this week. Five contestants were nominated for elimination this week.
Akhil was the first confirmed finalist of Bigg Boss 4 Telugu as he won the ticket to finale task. However, the major fight for the top 5 slots was between Monal and Harika in the elimination voting results this week. After several weeks of disappointing eviction announcements, Monal was eliminated from Bigg Boss 4 Telugu.
Monal was a whisker away from the finals but Ariyana and Harika were clearly more deserving than Monal. As usual, Abhijeet swept the voting results with a huge margin and a flabbergasted Sohel's army ensured marginal safety for their favorite contestant. With a couple of weeks of drama left in the Bigg Boss Telugu house, the finalists of Bigg Boss Telugu are announced.
Bigg Boss Telugu 4 Top 5 Contestants: Who are the Finalists of Bigg Boss Telugu 4?
Akhil Sarthak (ticket to finale winner)
Abhijeet
Ariyana
Harika
Sohel