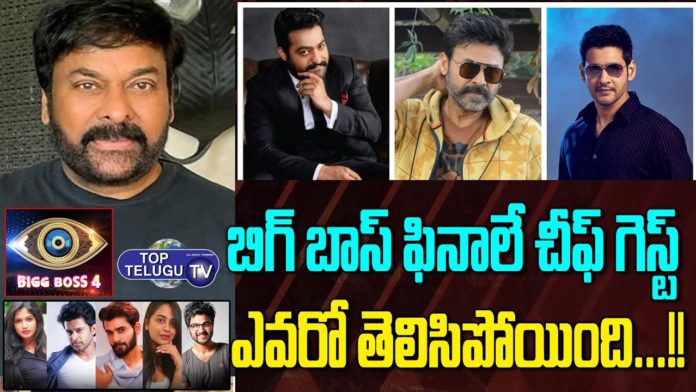 Bigg Boss Telugu season 4 Grand Finale is set to happen grandly on Sunday 20th December 2020. While there were reports of superstar Chiranjeevi gracing this event as chief guest, now reports have come that another superstar will participate in this event. This is a sweet surprise for the fans as they are eagerly waiting to find out the title winner of Bigg Boss season 4 Telugu. The premiere of Bigg Boss Telugu had the highest TRP ever in Telugu channels history, and now the finale might overtake it owing to the presence of two great superstars.
Bigg Boss 5 Telugu started in the middle of the pandemic, but the organizers planned the event so that everything ran smoothly with some minor hiccups. All the participants were tested for COVID 19 and quarantined before entering the Bigg Boss house. Now the winner and runner ups will be announced on Sunday 20th December from the Top 5 contestants.
It's widely believed that Abhijeet will be announced as the winner of Bigg Boss Telugu 4 as he had garnered maximum votes in all unofficial voting polls. His fans have stood by him throughout this season, and whenever he was nominated, he got the maximum votes from his fans.
While Megastar Chiranjeevi seems to be a confirmed name for chief guest at Bigg Boss 4 Finals, there is still a lot of talk about surprise guests making their appearance. The latest name we are hearing is that of Stylish Star Allu Arjun.
Samantha was a special host in one of the episodes of this season, and hence having Stylish Star Allu Arjun would make this event a special one for the fans.