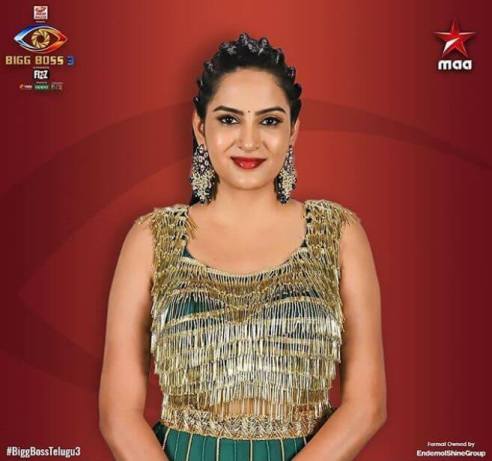 Bigg Boss Telugu 3 is knocking off the TRP records week after week. The success of the show this season is owed to the dynamic mixture of contestants, phenomenal hosting and a perfect blend of drama, romance, fun and controversies.
However, weekend episodes are all about suspense and tension in the house as one of the contestants will leave the house this week.
Hema, Jaffar, Tamanna, Rohini and Ashu are eliminated so far. Rahul, Himaja, Varun, Mahesh, Ravi Krishna and Punarnavi are nominated for eliminations this week. However, the secret task came in as a blessing in disguise for Rahul who is being targeted for eliminations every single week. Rahul, Varun and Ravi Krishna were declared immune to this week's elimination in Bigg Boss Telugu 3.
The Roller Coaster Ride for Himaja, Punarnavi and Mahesh Comes to An End Finally!
This week's elimination nominations fought it hard and fair. The number of audience votes for each contestant was so close that it was tough to decide who will be leaving the house as the sixth elimination this week.
The contestants were asked to distribute roses to contestant they wished to save. Mahesh got four roses and Himaja, Punarnavi got two roses each. As a result, Mahesh Vitta was declared safe by the new host, Ramya Krishnan.
This left the battle to two contestants, Himaja and Punarnavi. 
How Did The Elimination Announcement Take Place?
Ramya Krishnan is making a stellar impact as the new host of Bigg Boss Telugu 3. As Himaja and Punarnavi were facing the risk of elimination, Ramya Krishnan surprised the contestants by entering the house.
She also took a tour of the house and was shocking by the terrible mess in the bedrooms.
Later on, Ramya Krishnan had a brief conversation with the contestants and distributed Bigg Boss T-Shirts. However, the elimination suspense continued.
Finally, the host Ramya Krishnan sat infront of the contestants and asked who will be impacted more by the eviction of Punarnavi. The obvious answer was Rahul and he sang a song for her. Ravi Krishna admitted he will be feeling guilty if Himaja is eliminated this week as she has sacrificed for him.
Towards the end of the episode, Ramya Krishnan revealed that tomorrow is Ganesh Chathurthi. Ganesh Chathurthi means spreading of happiness and as a result, there will be no eliminations this weekend!
All the contestants were safe and the eliminations nominations for the next week's elimination will happen on Monday.
Who do you think will be eliminated this week?Let us know in the comments below.