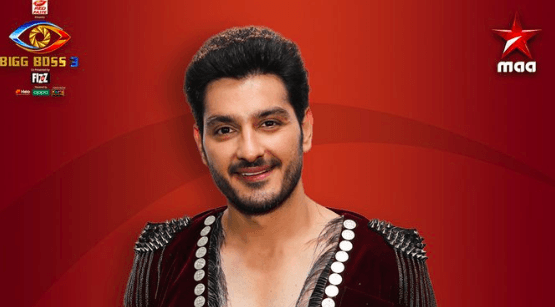 Bigg Boss Telugu 3 is knocking off the TRP records week after week. The success of the show this season is owed to the dynamic mixture of contestants, phenomenal hosting and a perfect blend of drama, romance, fun and controversies.
Just like the ripples created in a stable pond, the addition of Shilpa Chakravarthy as the wild card entry has done the same thing to the Bigg Boss Telugu 3 house. The robbery task has added to its dose of controversies with rifts being exposed wide open as we near the 7th week elimination weekend this week.
Hema, Jaffar, Tamanna, Rohini and Ashu are eliminated so far. Rahul, Mahesh, Ali, Ravi and Shreemukhi are nominated for eliminations this week. The last weekend did not see any elimination though Himaja, Punarnavi and Mahesh were in the fray for eliminations. With the introduction of a wild card entry, elimination is a sure shot thing for this week. Considering four male contestants in danger, it is likely that the elimination for this seventh week will be a male contestant.
Rahul Leads In Major Polling Reports, Ravi Trails, Ali is In Danger
According the polling results on the News Crunch, Ali and Mahesh are trailing with Shreemukhi slightly ahead in terms of votes when compared to the bottom two. However, the overall trends paint a different picture for Ravi Krishna's safety. The Shreemukhi Army seems to be working in full swing and this is affecting Ravi Krishna's prospects in the house this week.
Rahul Sipligunj is the most prominent name in the elimination nominations of Bigg Boss Telugu 3. He is nominated almost every week and he was luckily saved last week in the secret task. However, the other weeks have been heartbreaking for Rahul. He is been in the bottom of the audience votes list more often than any other contestant in the house. Surprisingly, Rahul is staging a stunning comeback in terms of audience voting. His support base is pretty strong in spite of his consistent nominations in every week of Bigg Boss Telugu 3.
img class="size-full wp-image-1785 aligncenter" src="http://thenewscrunch.com/wp-content/uploads/2019/08/rahul-sipligunj-bigg-boss.jpg" alt="rahul-sipligunj-bigg-boss" width="195″ height="258″ />
Though Ali and Ravi were strong contestants before the nomination, surprisingly their votes have drifted downwards. Ali is nominated for the first time for eliminations and is in the danger zone now.
In spite of being in the Day 5 of audience voting, it still remains unclear as to who will be the sixth elimination of Bigg Boss Telugu 3. Though the initial days suggested safety for Shreemukhi and Ali, the voting patterns seem to be too close to term as safe from eliminations this week.
Will The Robbery Task Impact the Voting Pattern for the Next Two Days?
The robbery task is one of the most ugliest tasks held in Bigg Boss Telugu 3 so far. With Rahul and Ravi in jail, things could take a different direction in terms of house proceedings as well as in voting patterns. With a close weekend as this in terms of voting results, such a controversy could trigger negative opinions on a massive scale, which comes in as bad news for Ravi Krishna.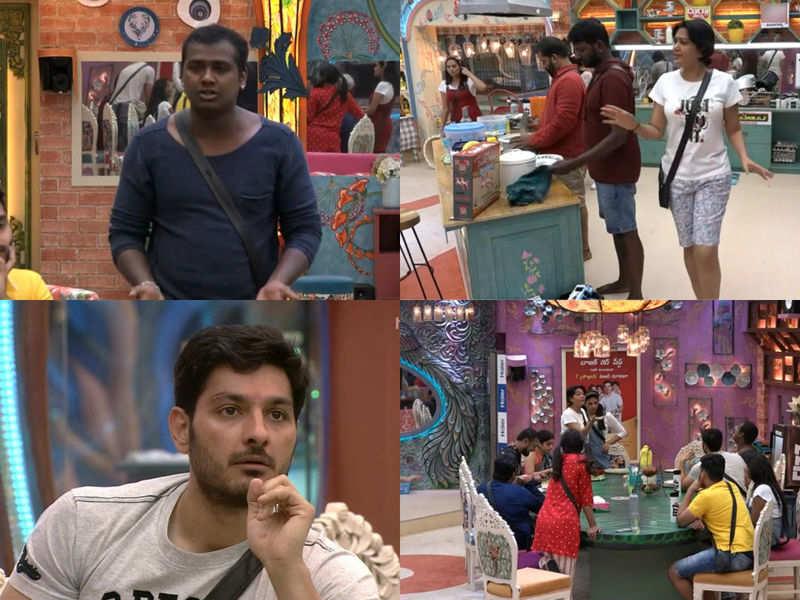 img class="size-full wp-image-2599 aligncenter" src="http://thenewscrunch.com/wp-content/uploads/2019/08/Ravi-Krishna-bigg-boss-telugu.jpg" alt="Ravi-Krishna-bigg-boss-telugu" width="471″ height="402″ />
Though this week's elimination is a very critical one in Bigg Boss Telugu 3, the strong contestants like Shreemukhi and Ravi might not be in danger as much as the others.
Ravi Krishna – 117262 votes
Shreemukhi – 128977 votes
Ali Reza – 125952 votes
Mahesh Vitta – 119362 votes
Rahul – 142621 votes
Who will get Eliminated this week