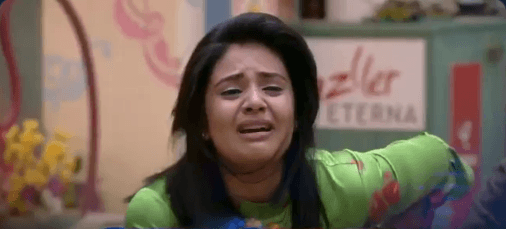 Bigg Boss Telugu 3 completed its 68th day. The drama, chaos, fun and fights continue to a great extent in the Bigg Boss Telugu 3 house. Rahul and Varun entered into a fight which was diffused by the remaining housemates. A lot of shoulders have been rubbed this week and Rahul's return to the house is crucial. Ali Reza returned as the wild card entry and it will have a huge impact in next week's elimination as he now has a strong support from people. As Bigg Boss Telugu 3 enters the decisive phase where contestants and audience are already talking about the finals, the ninth elimination of Bigg Boss Telugu 3 this week will be a very important one.
Hema, Jaffar, Tamannah, Rohini, Ashu , Ali Reza and Himaja have been evicted from the show. Ali Reza's elimination was a shocker for the fans and contestants. However, he is likely to reenter the house.




Sreemukhi, Baba Bhaskar, Varun and Ravi Krishna are nominated for eliminations this week. 
Baba Bhaskar is Trailing In Major Polling Reports, Ravi Krishna and Sreemukhi Battling for Safety – Day 3 of Audience Voting – September 27th
Varun Sandesh is leading as of day 5 of audience voting. However, his vote share is reducing by the day. Sreemukhi is facing defeat, other contestants are slowly catching up while Sreemukhi votes starts to trail behind. With Rahul-Punarnavi and Varun-Vithika at loggerheads, the fight is directly impacting Varun's vote share. It surprising to see Baba Bhaskar and Sreemukhi trail the polling results on major polling reports. Though the spotlight of danger is on Baba Bhaskar and Sreemukhi, Ravi Krishna is not safe either. In the last couple of days, Sreemukhi's vote share is swinging up and down when compared to Ravi. Sreemukhi was in a similar position earlier and came out strong towards the end of polls in which Ali Reza was shockingly eliminated. 
Bigg Boss Telugu 3 Eighth Elimination Vote Share According to News Crunch Polls – Day 4 of Audience Voting – September 26th
Varun – 29% vote share
Ravi Krishna – 27% vote share
Sreemukhi –  21% vote share
Baba Bhaskar – 23% vote share
Will Ali Reza's Return Impact Elimination Voting This Week?
The audience and fellow contestants were shattered with Ali's exit. However, Ali is bound to set to Bigg Boss Telugu 3 and this could be an interesting twist to the stiff fight for eliminations this week. Will Ali Reza call the shots for voting results this week?
Who will be saved this week in Bigg Boss 3 Telugu Vote Online
Which contestant should be saved from eviction in Bigg Boss Telugu?
Bigg Boss 3 Telugu missed call numbers to vote for Ninth Elimination Week 10:
| | | |
| --- | --- | --- |
| No | Contestant | Number |
| 1 | Baba Bhaskar |  8466 996 708 |
| 2 | Ravi Krishna | 8466 996 702 |
| 3 | Varun | 8466 996 714 |
| 4 | Sreemukhi | 8466 996 713 |
| | | |
| | | |
| | | |
Bigg Boss Telugu Vote Through Hotstar App
Download the Hotstar app on your phone.
Login into the app using your mobile number, email id or through your Facebook account.
Tap on the Bigg Boss Telugu 3 Banner. If you are not able to see the banner, then search it in the search box by typing Bigg Boss Telugu 3.
Then you will find the 'Vote' option.
Find the contestants who are in the nomination zone for eviction.
Tap on your favorite contestant to vote for them.
Let us know who do you think will be eliminated in the comments below.