Big Boss Telugu Season 3 is burning the TRP charts and the sensationalism in the Telugu version of Bigg Boss is at an all time high. The spat between the husband-wife duo, Vithika and Varun and their comprises thereon, Punarnavi and Rahul's unique relationship, Hema's shocking confessions post evictions and Baba Bhaskar's jovial attitude is working in the show's favor.
Hema, Jaffar, Tamanna and Rohini are eliminated so far. Rahul, Himaja, Ashu, Mahesh, Baba Bhaskar, Siva Jyoti, Punarnavi are nominated for eliminations this week.
Big Boss Telugu 3 Vote Status – Who Is Leading and Trailing? (Updated Until August 23rd)
Bigg Boss decided that the captain for this week will be a female contestant. Siva Jyothi is the captain of the house as she defeated Vithika in the captaincy task. This leaves Siva Jyothi safe from the fifth elimination this week.




Rahul was initially trailing by a huge margin but is slowly gaining some ground. The audience are predominantly against Punarnavi and her overreactions for everything. This is working well in Rahul's favor. However, is it enough for Rahul to survive yet another elimination? Well, not quite.
Ashu and Punarnavi are plunging down in terms of votes when compared to the early days and Rahul and Baba Bhaskar are gaining good ground.
The recent spat between Mahesh Vitta and Ali Reza gained some votes for Mahesh as Ali provoked him unnecessarily.
Who Is Safe This Week in Bigg Boss Telugu 3?
Baba Bhaskar
Mahesh Vitta
Siva Jyothi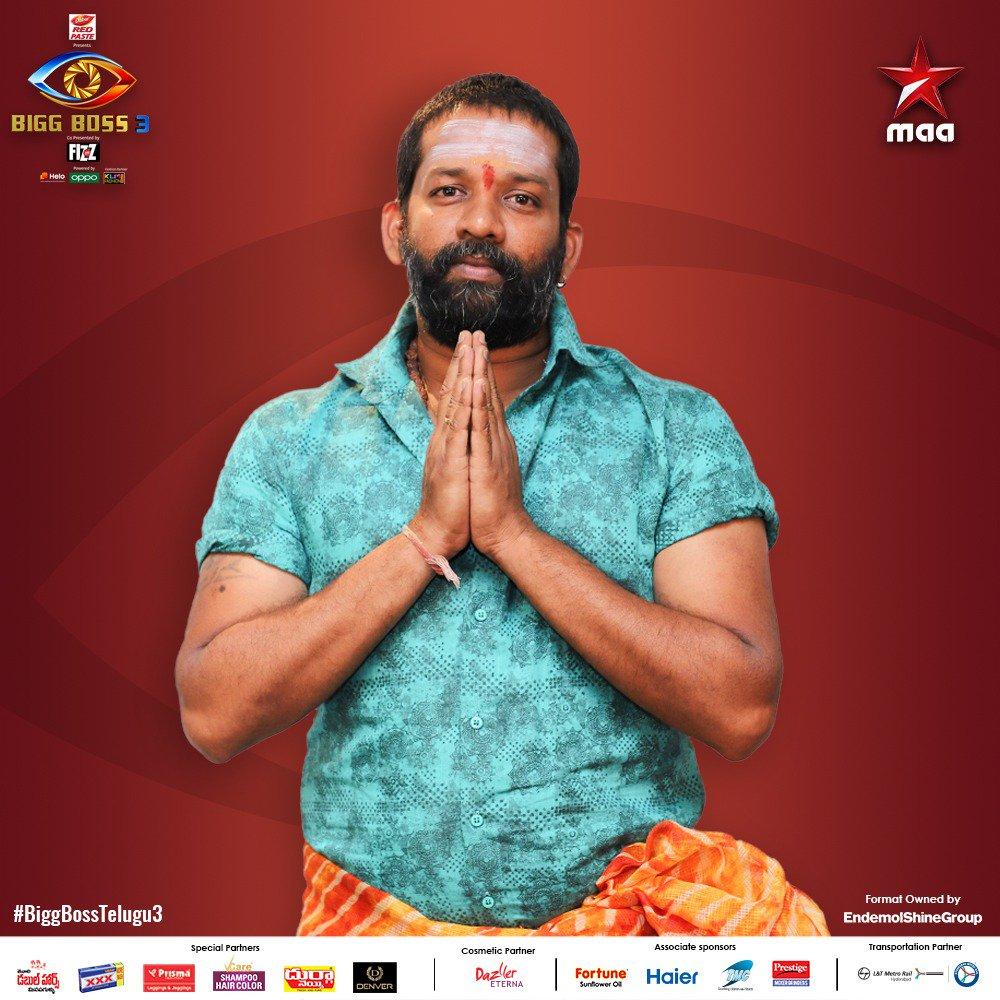 Who is in Danger Zone This Week in Bigg Boss Telugu 3?
Himaja
Punarnavi
Rahul Sipligunj
Ashu
Though the results can change with time and performance by the constestants in the coming days, Himaja and Rahul are definitely in the danger zone. 
Missed Call Numbers of Bigg Boss Telugu 3 contestants facing the fifth elimination
| | | |
| --- | --- | --- |
| No | Contestant | Number |
| 1 | Rahul Sipligunj | 8466 996 706 |
| 2 | Siva Jyothi | 8466 996 701 |
| 3 | Baba Bashkar | 8466 996 708 |
| 4 | Himaja Reddy | 8466 996 705 |
| 5 | Ashu Reddy | 8466 996 703 |
| 6 | Mahesh Vitta | 8466 996 712 |
| 7 | Punarnavi Bhupalam | 8466 996 709 |
The voting lines will be open until weekend. Who do you think will be eliminated in Bigg Boss Telugu 3 this week? Let us know in the comments below..