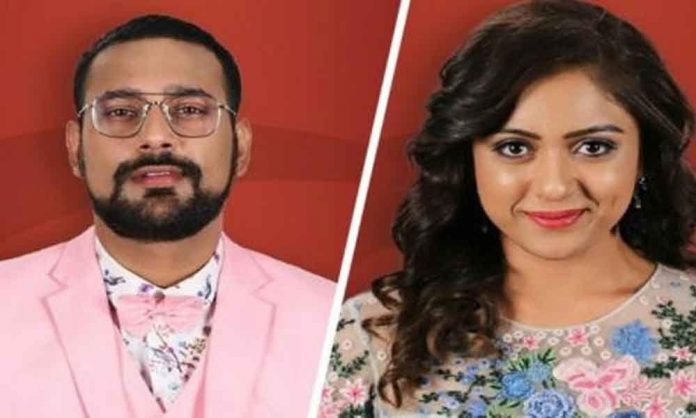 Bigg Boss Telugu 3 completed its 91st day. The drama, chaos, fun and fights continue to a great extent in the Bigg Boss Telugu 3 house. A lot of shoulders have been rubbed this week and Rahul's nomination for eliminations is crucial. As Bigg Boss Telugu 3 enters the decisive phase where contestants and audience are already talking about the finals, the twelfth elimination of Bigg Boss Telugu 3 this week will be a very important one.
Hema, Jaffar, Tamannah, Rohini, Ashu , Ali Reza, Himaja, Ravi Krishna, Punarnavi and Mahesh have been evicted from the show. Ali Reza's elimination was a shocker for the fans and contestants. However, he is back in the house with a tad lesser popularity than before.
Vithika vs Varun Sandesh Battle for Safety – Who Lost ?
The couple's time together in Bigg Boss Telugu 3 is likely to end. Vithika was a tough contender. She fought hard through her emotional and physical battles. However, it was not enough to fight out the strong contestants like Rahul or Sreemukhi in terms of audience votes. Varun and Vithika were accused of playing the game together.
Varun was a genuine face in the house. A very strong and professional contender right from the beginning, this was the image of Varun all along. However, things started breaking apart for the couple in terms of the wow factor to take them to the finals.
Though all contestants were nominated for eliminations this week, it was Vithika who ended up in the bottom right from Day 4 of audience voting. However, the margin is so less that Varun or Vithika could be eliminated this week.
Vithika vs Varun was one of the crucial elimination battles in Bigg Boss Telugu 3. Though Vithika trailed right from day 1 of audience voting, Varun was never safe. The threat still loomed over Varun's fate. However, according to major polling reports Vithika will be the Twelfth elimination of Bigg Boss Telugu 3.
Considering that the contestants are gearing up for the finals, the twelfth elimination of Bigg Boss Telugu 3 will be a very crucial and decisive one.
Do you think Varun or Vithika deserved to be evicted this week? Let us know in the comments below.