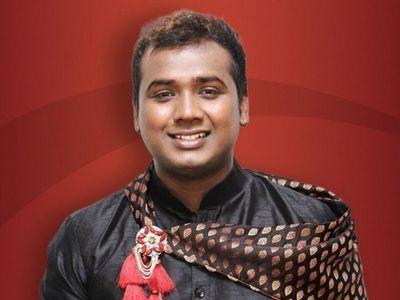 Bigg Boss 3 Telugu is entering the final stages and ticket to finale tasks were getting intense. On 22nd October 2019 (Day 93) Bigg Boss ticket to finale task has reached next level, as Ali Reza and Baba Bhaskar fights violently to win a task. The other housemates were shocked by their behaviour. They were fight very hard and hitting each other, Sreemukhi at some point was really shocked and Varun wanted to stop the fight. But they continued to fight for Ticket to finale. 




Rahul Deserved to Win the Ticket to Finale?
After being tormented by Sreemukhi for his poor performances in tasks, Rahul Sipligunj won the ticket to finale. Rahul is the first entrant into the Bigg Boss Telugu 3 finals. Rahul is nominated for the most eliminations in this season of Bigg Boss Telugu 3. Rahul Army can finally rejoice as they can take this week off as Rahul is safe this week.
However, Rahul's fans have a major task to help their favorite contestant win Bigg Boss Telugu 3.
Sreemukhi's fans will be furious at the outcome as they wished to see Baba Bhaskar or Sreemukhi win the Bigg Boss Telugu 3 ticket to finale.
Did Rahul deserve to win the ticket finale or was it Ali's chance to enter the finals? Let us know in the comments below.
Final Ticket to Final Standings for Bigg Boss Telugu 3
Rahul – 50%
Ali and Varun – 0%
Sreemukhi and Siva Jyothi – 10%
Baba Bhaskar – 20%