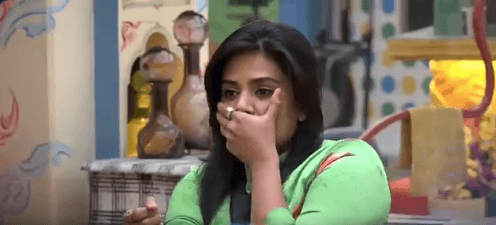 Bigg Boss Telugu 3 enters its 92nd day. The drama, chaos, fun and fights continue to a great extent in the Bigg Boss Telugu 3 house. A lot of shoulders have been rubbed this week and Rahul's nomination for eliminations is crucial. As Bigg Boss Telugu 3 enters the decisive phase where contestants and audience are already talking about the finals, the thirteenth elimination of Bigg Boss Telugu 3 this week will be a very important one.
The weekend episodes promise a lot of action and suspense as the host Nagarjuna digs into the happenings of the week. Though eviction nominations are yet to be announced, it is becoming quite obvious that Ali or Siva Jyothi or Varun will be eliminated this week. However, as reported by the News Crunch, Vithika has been eliminated this week.
Bigg Boss Telugu 3 Eviction Vote Results Leaked: Will Contestants Be Evicted in this Order?
According to certain unconfirmed reports, it is understood that the contestants will be evicted in the order in which members of their family visited the house during the hotel task.
The order in which contestants' families came are as follows:
Vithika's sister – Evicted last week as the 13th week evicted contestant
Ali's wife
Siva Jyothi's husband
Baba Bhaskar's wife and children
Varun's grandmother
Rahul's mother
Sreemukhi mother
Another reason for believing in this order is that either Rahul or Varun will be winning the ticket to finale task and one of them will definitely be in the top four contestants.
According to the order, Ali Reza will be evicted this week. Also, an interesting point to note is Rahul and Sreemukhi will be the final two to remain in the show and Sreemukhi will be titled the winner of Bigg Boss Telugu 3.
Disclaimer: The following reports about Bigg Boss Telugu 3 vote results are mere speculations and not confirmed reports. These are accumulated reports based on audience mindset and analysis of responses on social media platforms.