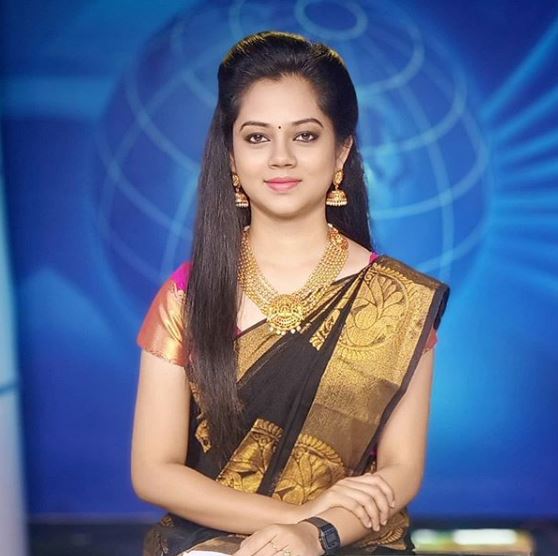 Bigg Boss Tamil season 4 is completing its 7th week and the number of housemates is reduced to 15 at present. Out of these fifteen housemates, three of them are wildcard entries and Aajeedh is safe from eviction this week. Seven housemates are nominated for elimination for Week 7.
Bigg Boss Telugu Voting Online Week 8 – These contestants are nominated for this week's eviction
The nominated contestants for elimination are Samyuktha, Anitha, Balaji, Suchi, Aari, Somshekar, and Rio. One contestant will be evicted from the house at the end of week 7 due to fewer votes.
Three wildcard entries entered the house so far, and three contestants were evicted from the Bigg Boss house. Suresh was the last contestant to leave the house. After a week's gap with no evictions on the occasion of Deepavali, this week there will be an elimination depending on the vote count.
Bigg Boss 4 Tamil Elimination Vote Results on 20th November 2020
It looks like there might be no twist in the 7th week voting on Bigg Boss. The speculation was that Suchi, Samyuktha, or Anitha would be eliminated this week as the three ladies have the lowest votes, but Bigg Boss might send Suchi out as there is a lot of outcries that Anitha is being saved for TRP.
Captaincy will play a crucial role this week as the number of contestants in the house reduces by the week. Captaincy guarantees safety from the stringent elimination situation of Bigg Boss 4 Tamil in the upcoming weeks. Aajeedh was the captain of week 7 and he will enjoy another week of safety in the house. A silent captain with the support of fellow contestants, Aajeedh kept the house running smoothly.
As expected, Aari Arjuna swept the voting results for the fourth elimination right from the first day and is still leading. The same voting trends are expected to continue on the final day of voting as well. With a whopping vote share, Aari's fans are alive and kicking. Aari's performances in elimination voting results have been phenomenal throughout the season, next only to Balaji and Rio.
Anitha and Suchi bag the bottom two positions with a huge gap between them. Samyuktha's downfall in popularity after the spat with Aari in front of the whole house is significant. Rio's fight with Balaji might affect his voting results as the days progress.
Suchitra is at the bottom of the voting results for week 7. Hence, Suchi's journey is likely to end this week in Bigg Boss 4 Telugu. But there might be twisting in the tale as the days progress.
Bigg Boss Tamil Season 4 Vote Results Live Score Day 4, 20th November 2020
Suchitra

 3.13%

  (22,348 votes)

Anitha  

7.51%

  (68,255 votes)

Somshekar

 15%

  (114,885 votes)

Samyuktha

 14.84%

  (109,062 votes)

Balaji

 16.81%

  (120,895 votes)

Rio

17.66%

  (126,291 votes)

Aari Arjuna

23.17%

  (162,863 votes)
Which Contestants Are Safe This Week in Bigg Boss 4 Tamil Elimination?
Aari, Balaji, Somshekar, and Rio are safe from elimination in the 7th Week of Bigg Boss 4 Tamil.
Which Contestants Are in Danger This Week in Bigg Boss 4 Tamil Elimination?
Anitha and Suchi with the least votes on the final day, are more likely to get eliminated on Sunday.
Bigg Boss 4 Tamil Vote Online
How to vote in Hotstar for Bigg Boss Tamil Season 4 Disney+ Hotstar App?
Open Play Store or iOS Appstore in your Mobile.
Search for the " Disney+ Hotstar " app and Install the latest version.
Now open the Hotstar app.
Go to the "Bigg Boss Telugu" page.
Below the stream, you will find an option to vote.
Click the "Vote now" button.
Choose your Favourite Contestant.
You have 50 votes each day to vote for Bigg Boss Tamil 4.
Missed call voting method is also available, and that information is given below.
Bigg Boss Tamil 4 Missed Call Numbers Week 7
| | |
| --- | --- |
| Contestant | Missed Call Number |
| Vote for Shivani Narayanan | 8367796813 |
| Vote for Ramya Pandian | 8367796808 |
| Vote for Jithan Ramesh | 8367796806 |
| Vote for Rekha | 8367796809 |
| Vote for Gabriella Charlton | 8367796805 |
| Vote for Aajeedh Khalique | 8367796801 |
| Vote for Balaji Murugadoss | 8367796804 |
| Vote for Rio Raj | 8367796810 |
| Vote for Suresh Chakravarthi | 8367796815 |
| Vote for Sanam Shetty | 8367796812 |
| Vote for Samyuktha Shanmughanathan | 8367796811 |
| Vote for Aranthangi Nisha | 8367796807 |
| Vote for Aari Arjunan | 8367796802 |
| Vote for Som Shekar | 8367796814 |
| Vote for Anitha Sampath | 8367796803 |
| Vote for Velmurugan | 8367796816 |