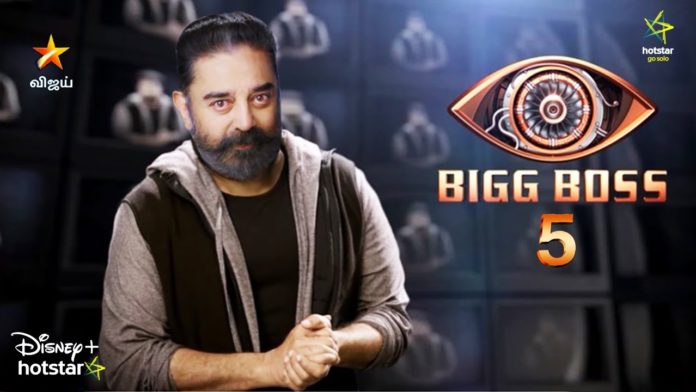 Bigg Boss Tamil Season 5 is all set to take the audience by storm. The controversial reality show franchise hosted by Kamal Hassan returns for yet another riveting season filled with drama, fights, and emotions. Bigg Boss 4 Tamil featured a diverse bunch of contestants and Aari Arjuna was the title winner.
Though Bigg Boss Tamil 4 was postponed, it completed its tenure of 106 days amid Covid-19 restrictions. However, the makers of the show are pushing hard to ensure Bigg Boss Tamil 5 launches in September 2021. The hunt for the best bunch of contestants for the show is in the discussion. However, most of the contestants will be from the Star Vijay family.
Bigg Boss Tamil 5 Contestants List Updates
The majority of the probable contestants from the Bigg Boss 5 Tamil family will be from Star Vijay. The blockbuster reality show, Cooku With Comali 2 launched a lot of powerful new faces who will be potential TRP boosters for the show. Ashwin, Pavitra, Shakila's daughter are some of the probable contestants for the show.
Shivangi, Sunitha and Darsha are also in talks for being a part of the reality show.
Bigg Boss Tamil 5 Show Format Updates
According to reports, Bigg Boss Tamil Season 5 will no longer feature the format of conducting tasks. There are also rumors about changes in the format of introducing wildcard entries in the house. In Bigg Boss Tamil 3, Vanitha was eliminated and she reentered the house. However, the spice churners will get a chance to reenter this season too.
Bigg Boss Tamil Season 5 Starting Date
Bigg Boss Tamil Season 5 will start in September's first week. The show will be hosted by Kamal Hassan. Also, the show will continue for a duration of 106 days provided the Covid-19 third wave doesn't play havoc.