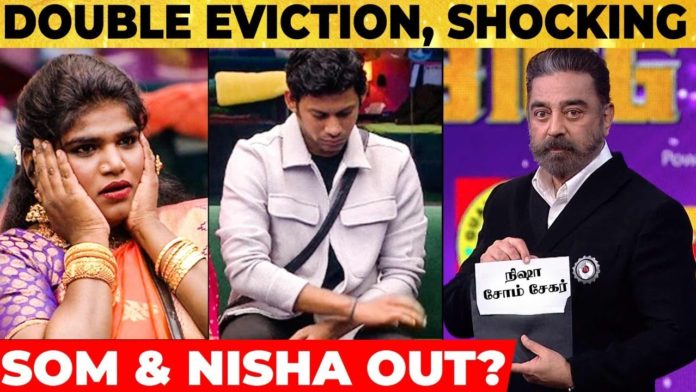 It's now 68 days since Bigg Boss season 4 has commenced, there are still 12 contestants in the Bigg Boss house. It is noteworthy that there will be 8 contestants during the finale week, if each week one contestant gets evicted, with the finals still to be held in four or five weeks.
But the current situation is that either the days of the Bigg Boss show will have to be increased or double eviction has to happen so that there will usually be only four people in the finale week.
Double eviction is expected for the next few weeks starting this week as the chances of increasing the competition days are slim. There has been a great deal of controversy over the possibility of two people being evicted, one based on public votes and the other in violation of the Bigg Boss rules.
Will there be a double eviction at the Bigg Boss house starting this week? As of today, Nisha and Som are trailing in public votes and chances of one of them to get evicted by this week.