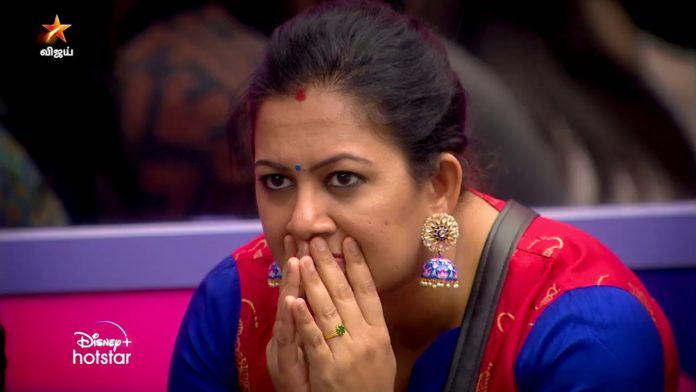 It has been criticized that Sanam Shetty's exit from the Bigg Boss show yesterday is seen as another victory for the Archana Group and that the seven members of the group are being retained every week in a row, with each of the uniquely competing players leaving.
This is what Balaji has been referring to for the past few weeks, but not only the Archana group but also a few others, including the neutral Aari, have not noticed.
Aari, Anitha, and Balaji are discussing this situation today. Aari says that the Archana group's people are playing to save each other, that they are all inside, and that the players with uniqueness keep getting evicted out.
'I do not know what game I am playing then; why should I play this game?' Anitha says in an irritated tone. Seven people in the same group every week will be strong inside if they keep throwing away; unique players Aari says that if we sit quietly and have fun watching Sanam leave today, it will happen to you and me tomorrow.
Then Balaji said,' I said the same thing two weeks ago. I have already told you that if this continues, there will be imbalance inside the house'. Will Aari and Bala join hands to evict people from Archana's group? We will have to wait and watch today's nomination.