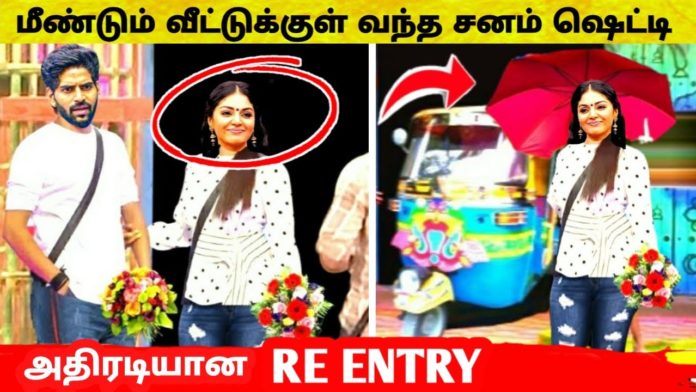 Everyone knows that Sanam Shetty was one of the very few who played with individual talent at the Bigg Boss house. Although she was criticized for sticking her nose in everything, she was praised for boldly expressing what she thought was right and her opinion.
She clashed with all the contestants, including Archana, Balaji, Aari, as she openly expressed her opinion. In this situation, Sanam Shetty was expelled based on the person who got the lowest number of votes on Sunday last week. Bigg Boss fans could never digest her exit. Fans are questioning why many contestants who are not providing contestants still out of the Bigg Boss house when the boldly played Sanam Shetty got evicted.
According to a recent report, Sanam Shetty has not left the house and is yet to return to her own home. So unexpectedly, there is a stir among the fans as it is said that Sanam Shetty is more likely to make a wildcard entry into the Bigg Boss house again.
It is learned that Vanitha, who was ousted based on low votes last season, re-entered as a wildcard entry in a few days. In that sense, is it possible for Sanam Shetty to come back to the Big Boss house? Let's see, depending on that.