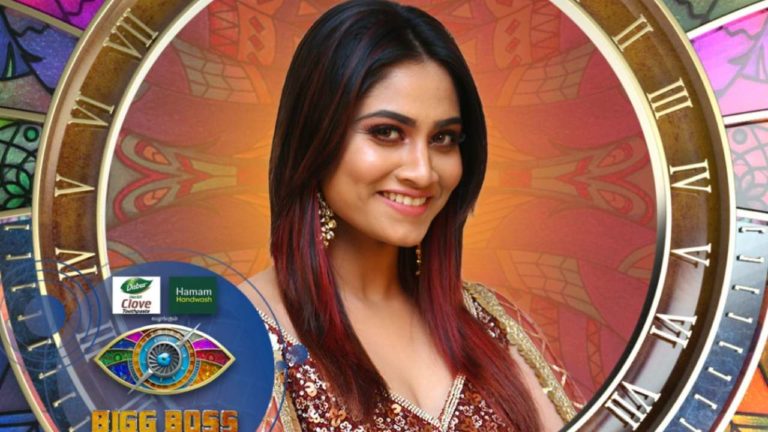 [Opinion Post] Bigg Boss Tamil Season 4 is progressing at a stellar pace and the audience is engrossed with the latest 'ticket to finale' tasks in the house. The last few weeks were physically and mentally challenging for the contestants with heartbreaking evictions, sensational fights, and an emotional race to the finale. Bigg Boss Tamil 4 will complete its 14th week this weekend and there are seven contestants in the house.
All seven contestants were nominated for the evictions this week and Shivani is at the bottom of the pile. Ramya is in the sixth position but Shivani's vote share is considerably low since the first day of voting. This is a common phenomenon across social media platforms.
End of Bigg Boss Tamil Journey for Shivani, Here's Why:
Shivani entered the house with an introverted image and she took her own sweet time to settle. She was annoyingly silent about the incidents at stake and her rapport existed only with Balaji. Her gameplay lacked intent and her close moments with Balaji did not go well with her family and audience. However, she used her social media presence to save herself.
Shivani stood out as a weak contestant right from day one but she was given a long rope to prove her potential. However, she found it tough to shunt between the tag of Balaji's beau inside the house to an individual player. She grew distant from Balaji and spent more time with Ramya and the rest of the housemates after her mother's visit.
The following week pitted the downfall of Shivani's journey in Bigg Boss Tamil. Shivani spent more time listening to Balaji but failed to make an impact when it mattered. Shivani was a below-average performer except for a few 'ticket to finale' tasks.
Poor Performances in Tasks, Introverted Character Led to Shivani's Fall?
Shivani's defensive nature is another reason for her potential eviction this week. The audience got annoyed with her mentality to defend blindly against Balaji. Shivani failed to make an impact in the tasks. Considering her minimal struggles in life, the audience found it hard to understand if she really wishes to make the most out of this opportunity.
Shivani never spoke ill of anyone except Aari Arjuna. However, Balaji and a few other contestants like Rio used him well. There were instances in the house when Rio did not respond to Aajeedh probably to cut down his footage. Shivani's lacklustre interest in daily household duties was another negative factor.
Shivani's timid nature was boring beyond a point, she put his entire weight on Balaji's support and nothing filled with impact. Shivani failed to impress in the weekly performer nominations or with tasks like 'Ball catching' tasks with several incidents that lacked intent. Nevertheless, Shivani overstayed her tenure in Bigg Boss.
With Shivani's eviction this week, questions will be raised if Gabriella and Ramya were more deserving compared to the introverted yet talented rising star who made a mark for herself in Bigg Boss Tamil 4.