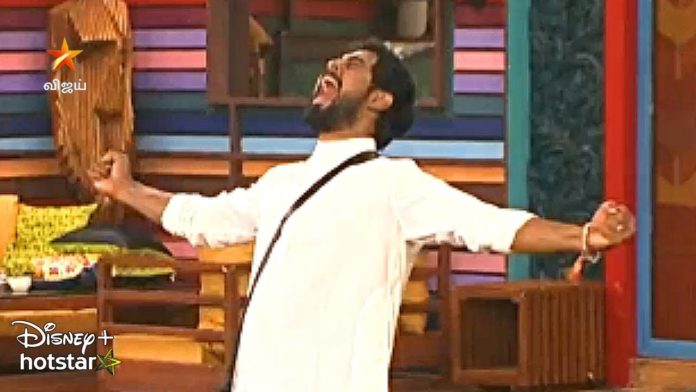 Bigg Boss Tamil 4 gears up for an epic closure to the final week with eviction. Seven contestants are in the house while one or two might get evicted this weekend. There are speculations that Aari Arjuna will be the second contestant to enter the finals of Bigg Boss Tamil 4. Somshekar won the 'ticket to finale' and emerged as the first finalist of Bigg Boss 4 Tamil.
Aari fans are very active on social media and his haters are trying to malign his image. There were several instances during this season where Aari Arjuna was targeted within the Bigg Boss house. The fellow contestants understood that Aari is a force to reckon with. The same understanding applied to the fans of his opponent contestants like Ramya and Balaji.
However, Aari Arjuna stood strong inside the house. While the suspense around this weekend's eviction buzzed across social media platforms, a fake picture depicted Aari Arjuna's elimination was circulating on several platforms. In the picture, Aari Arjuna is hugging Rio Raj near the main door while Balaji looks at him.
Apparently, this is a fake picture that was made by Aari's haters to malign the morale of his fans. However, Aari's fans were quick to react and condemn this act. According to reports, Aari Arjuna is saved during Saturday's episode which makes him the second confirmed finalist of Bigg Boss Tamil 4.