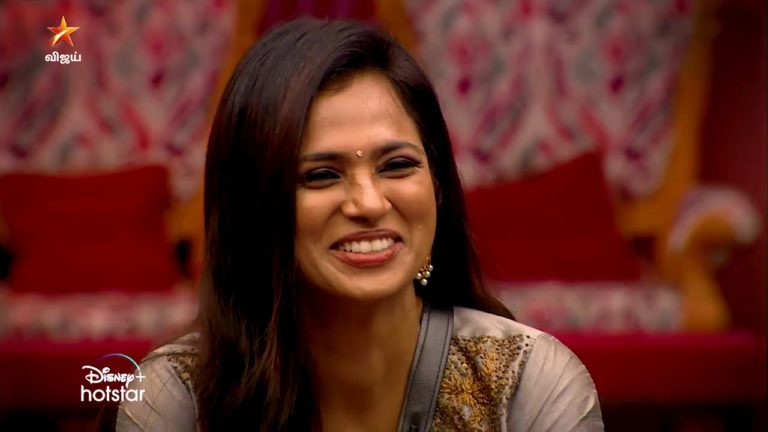 Everyone knows that Gabriella was saved by Kamal Haasan yesterday as Aajeedh, Shivani, Som Shekar, Gabriella, and Ramya were on the nomination list this week at the Bigg Boss house. So it is clear that out of the five, only Gabriella got the most votes.
In this case, the video released earlier shows that only Aajeedh and Ramya are on the eviction list, so it is noteworthy that Kamal Haasan has already saved both Shivani and Som Shekar.

In this case, Aajeedh has been evicted this week, so it is clear that Ramya is the last person to escape eviction, and she has got only fourth place in the five nominees. It is also noteworthy that Ramya would have been evicted if there was double eviction this week as she got the second least votes.
While fans initially praised Ramya for going all the way to the finals and even predicted that the title winner is Ramya, now all of a sudden, when she sees that she has finally been saved, it is clear how much Aari fans have worked against Ramya this week.
Aari and Ramya are constantly fighting with each other; while Aari appears to be straight forward with his words, Ramya uses strategies to target Aari. It will be interesting to see if Ramya escapes eviction next week and enter the finale or gets voted out.