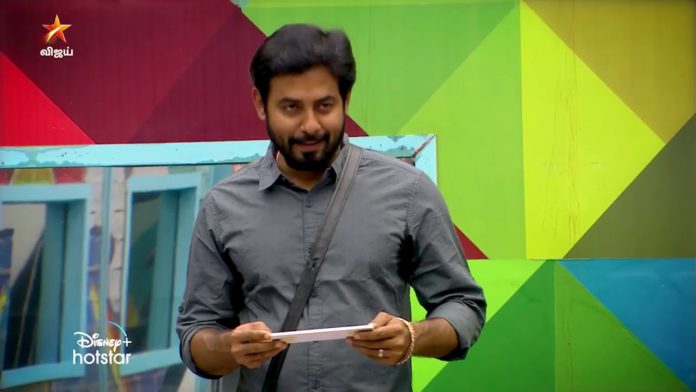 It is noteworthy that while Aari has been playing superbly for the past 90 days at the Big Boss house, Aari is currently being targeted by six other competitors. Still, Aari is playing well, overcoming all six. In this situation today, suddenly, Aari is being praised by all the contestants, which has caused a great stir.
Today, in the next round of the 'Ticket to Finale' task, Bigg Boss says the contestant should take the card from the center with a phrase and say with the reason why the phrase applies to whom. Following this, each takes a card and explains.
Then Aari takes the card that came to him, explained it, and laughs, saying he doesn't want to waste time. Will Aari, who often has a serious face, finally makes a comical comment about the phrase.
When Rio complements Aari about this, Aari says, 'I am happy to comment on fun for the first time.' Following this, Ramya also compliments Ari on 'Wow, what an improvement.' Everyone, including Balaji, admires Aari's laughter. Is it a strategy that his enemies suddenly praise Aari? Or will Aari really change his mind and play for fun? It will be revealed in tonight's episode.