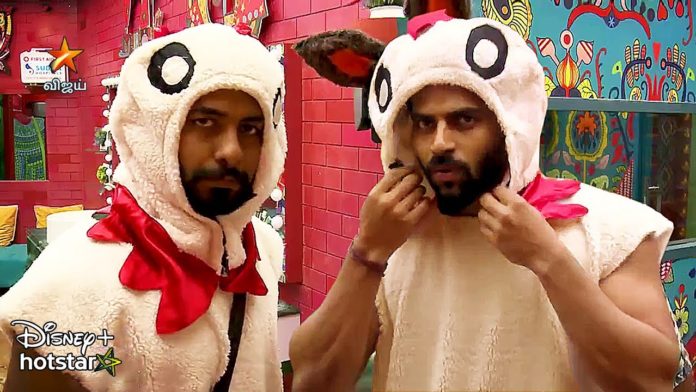 In the new task given to the contestants today at the Bigg Boss house, the contestant turns into a chicken and a fox. According to the task, the hens have to take care of their golden eggs not to fall into the foxes' hands. If the hens catch the fox's tail, then the fox is out of the game. Bigg Boss currency is given based on the outcome of each round.
In the end, it is announced in this task that the person who has the most Bigg Boss currency will be given Special Power. The person who gets Special Power in this task is considered to have a chance to free himself from nomination.
So will Archana or Rio get that Special Power in this task, and will either of them escape from the nomination this week? Netizens have raised the question.
Also, since this is a physical task, both parties are likely to be a problem, just like the 'Puthiya Manitha' task. And since Balaji and Archana are on the opposing team in this task and the last task, there is likely to be a controversial incident in today's episode.