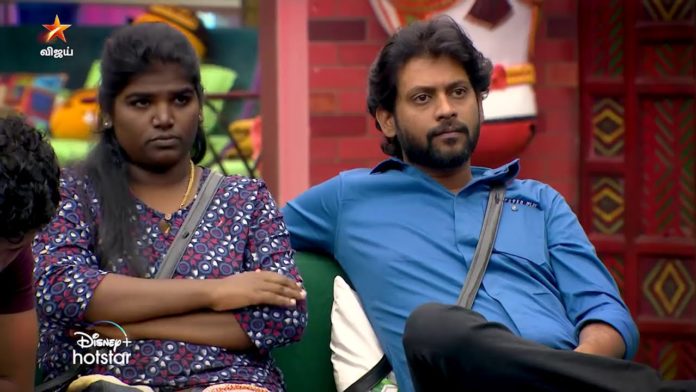 Nisha argued angrily with Anitha yesterday that you and not me named Archana as the bossy robot during the 'Puthiya Manitha' task at the Bigg Boss house yesterday. But the fact that Nisha and Aari decided on the name together has now been revealed by Netizens' through the 'kurumpadam.' Nisha's double game has been revealed through this.
When Anita says that Archana can be named a bossy robot in this 'Kurumpadam,' Nisha approves of it when Aari says, 'I already told Nisha that Archana is a bossy robot.' And when Aari says that the bossy robot is suitable for Archana, Nisha does not object and listens.
It was Nisha who suggested that Somesekar could be named 'Puppet Robot.' Similarly, it is revealed that Nisha is the one who named Ramya as Soft Robot and Shivani as Makeup Robot. This short film is about Nisha doing everything she can to name herself and then fighting with Anitha to express her favoritism and double game. If Kamal Haasan shows this short film, there is a possibility of Nisha getting exposed. Will Kamal do it? We will have to wait and watch.
Here is the 'Kurumpadam':
Fraud #Nisha changing the story ..
naming of Robos – she named #Som as puppet, #Shivani makeup & #Ramya as soft hurt .#Aaari named archana & Jithan and agrees only. #BiggBossTamil #BiggBossTamil4 pic.twitter.com/KQpCCzzxZs

— Fun Samugam (@FSamugam) December 11, 2020
This incident has enraged fans and they are voting for other nominated contestants so Nisha might be evicted this weekend. Nisha is trailing at last with 14% of the vote.