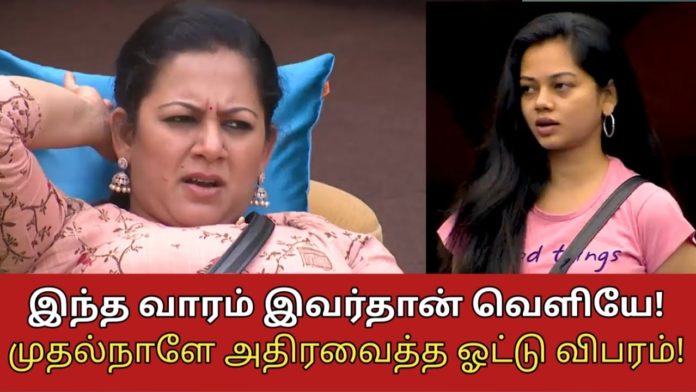 A total of seven people have been nominated in yesterday's nomination as the nomination foil was unveiled at the Big Boss house yesterday. Apart from Ramya, the house captain, Balaji, and Gabriella, seven others, namely Aari, Rio, Shivani, Anitha, Som Shekar, Aajeedh, and Archana, have been nominated.
Archana, who has been on the run for the past few weeks, seems to be actively working to oust him as he is currently stuck in the nomination. A poll is being held on social media alone, with a poll already underway on the Hotstar processor. While the poll is seen as a reflection of the Hotstar vote, Archana currently seems to have the lowest turnout in the poll.


Aari got the most votes, followed by Rio, Shivani, and Anita. Archana is expected to leave this week, according to the poll. It is also noteworthy that there is only a minimal difference between Archana and Aajeedh.
Audiences are also commenting that if Archana leaves this week, the love group will be completely broken, and everyone will play with individuality.