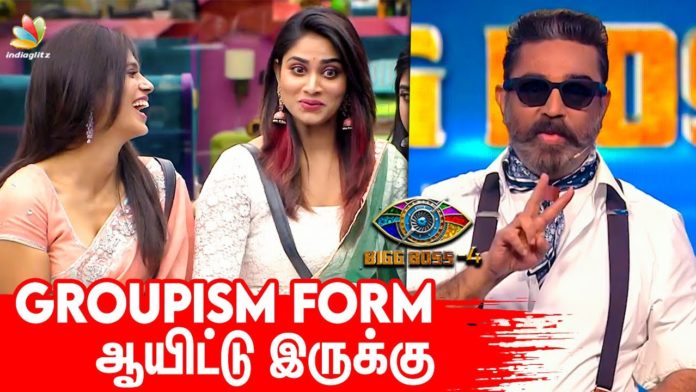 Bigg Boss Tamil 4 enters its week 12 with a bang. The much-awaited nominations task this week was interesting to see after Archana's eviction. The house is balanced after a string of eliminations featuring housemates from the love bed. However, this week will feature the elimination of one or two contestants which makes an interesting proposition.
Gabriella was the only nomination from the 'love bed' gang this week as Somshekar and Rio were safe. Immediately after the nominations, Rio and Somshekar playfully mocked Gabriella about the possibility of her eviction this week. Balaji played his part in destroying the 'Love Bed' gang's unity.
Aajeedh is also distancing himself from Gabriella and is seen lurking around Ramya and Shivani these days. Balaji's strategy is working wonders and Shivani's vote base is phenomenal. Aari and Anitha's fight is going to prove costly for either of them. According to the voting results so far, Anitha is facing the wrath of the audience for locking horns against Aari.
The 'groupism' debate was laid to rest by Kamal Hassan but the audience is not happy. While Kamal Hassan pushed for individual gameplay and warned the housemates when Rio and the team were alleged of playing as a team. However, when Archana, Rio and Somshekar discussed the presence of 'groupism' with Ramya, Shivani and Balaji, Kamal Hassan never bothered to discuss about it.
There is a clear indication of bias when it comes to dealing with Balaji and the audience proclaim this as a strategy to make him the winner of Bigg Boss Tamil 4.