Bigg Boss Tamil 3 Winner Mugen Rao is still trending on social media. Though the season 3 of Bigg Boss Tamil drew to a magnificent closure, Mugen Rao's songs are still buzzing across the internet.
Mugen Rao's song, 'Nee Thane Di' shot to fame due to his performance of the song in the house. Mugen's fans went crazy and the song was a smashing hit even before it was officially recorded.




Mugen Rao's superhit song scaled new heights when Mugen sang the song along with Soundharya, a famous singer from Super Singer fame in the Bigg Boss house.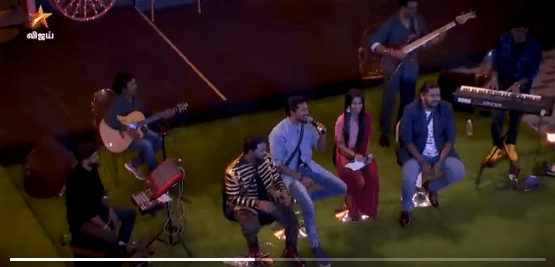 Recently, the super singer famed singers performed at the Behindwoods Gold Mic Awards. Music Director A.R. Rahman was among the audience to witness this amazing rendition of Mugen's song.
Upon seeing this, Mugen Rao posted the video of his song being performed on a massive stage. The post read, " Wow! I feel truly honored. For my song to be performed by these awesome singers. And in front of this dignified music fraternity. Blessed!!! Can't wait to release this full song!!! .
.
.
Be You, Be Unique."
Mugen Rao's 'Sathiyama Naa Solluren Di' full song video will be out soon.