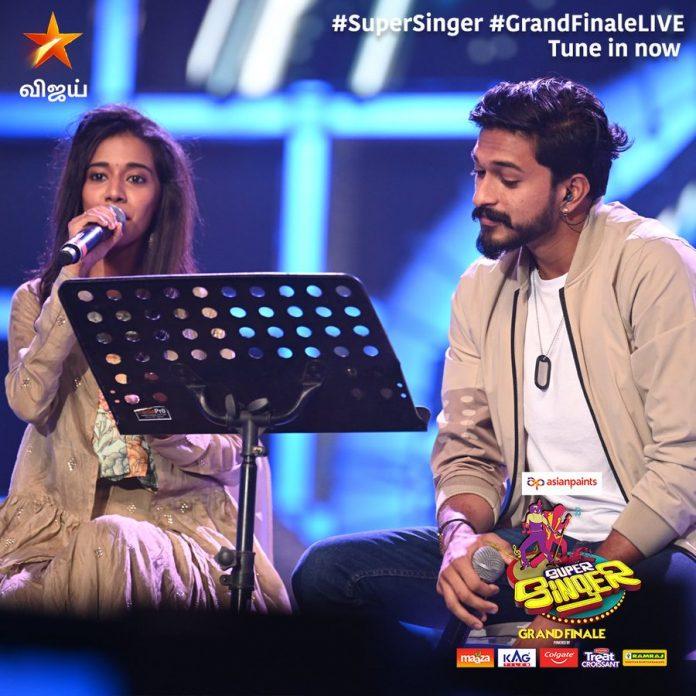 Bigg Boss Tamil 3 Winner Mugen Rao's songs are a sensation and his fans can't get enough of it. Mugen Rao made his first public live appearance in Malaysia. Mugen Rao arrived in Kuala Lumpur and was swarmed by his fans at the airport. Even the airline staff took selfies with Mugen and he entertained his fans in the airport with his live on the move performance of 'Sathiyama Naa Solluren Di'. That is the extent of Mugen Rao's reach and fanhood post Bigg Boss. Mugen Rao's song is trending across social media even after the completion of Bigg Boss.




The Super Singer Season 7 Grand finale came to an end. Mukkuthi Murugan was declared the winner of Super Singer Season 7.
However, the season's grand finale will be remembered for more than just the contestant's efforts and great performances. This season was studded with Anirudh's presence and the Grand finale was decorated with Mugen Rao's presence.
Mugen Rao has a huge fan base for his performances and singing. His song 'Nee Thane' is a viral sensation across Tamil Nadu and Malaysia. Mugen Rao stole the show with his scintillating performance of his superhit song 'Sathiyama Naa Solluren Di' with Priyanka. The duo's performance was mesmerising and the fans could not control their emotions.
Mugen Rao Priyanka Sathiyama Naa Solluren Di Song Performance Video Super Singer 7 Grand Finale
https://www.youtube.com/watch?v=wphauDHO5go