Bigg Boss Tamil 3 is drawing to a close. As this season of Bigg Boss Tamil 3 enters its 90th day, the quest for winning the title is getting tougher and fiercer. Friends are turning cold against each other, relationships are now becoming self centered. Contestants who wished to sacrifice their position for friendship are now playing their game with all their determination.
Impact of the Boys Group on Bigg Boss Tamil 3
'The Boys Group' has managed to entertain the audience of Bigg Boss Tamil 3 to a considerable extent. Sandy, Kavin, Tharshan and Losliya's unity was tough to break and there were contestants like Vanitha who tried and failed. However, Mugen Rao and Tharshan never gave up their individuality in spite of being a part of 'We are the Boys'.
Did The Family Members Meeting Reawaken the Quest to Win For the Contestants?
There was a point when Bigg Boss Tamil 3 was uneventful and boring. Vanitha's reentry triggered a lot of controversies. However, it was getting exhaustive beyond a point. Kavin and Losliya's love story to centre stage until her parents came into the house.
Mugen lost his way towards the latter half of the season but is now gaining his way to the top. Tharshan was the strongest of all contestants from Day 1. His fan support base is amazing. However, Vanitha decided to break his emotional forte with her plots but it did not work.
The contestants who were losing their way until their family members came and lifted their spirits up. Was that the end of groupism and the birth of individualism?
Ticket to Finale Tasks Shows Everyone Wants to Win
Though Sandy and Kavin are the thickest of friends in Bigg Boss Tamil 3, Sandy trashed Kavin and Losliya when it came to tasks. The agenda of Mugen, Tharshan and Sandy was clear. They did not worry about the friendships or relationships. They played the game and looked forward to give their best every single time.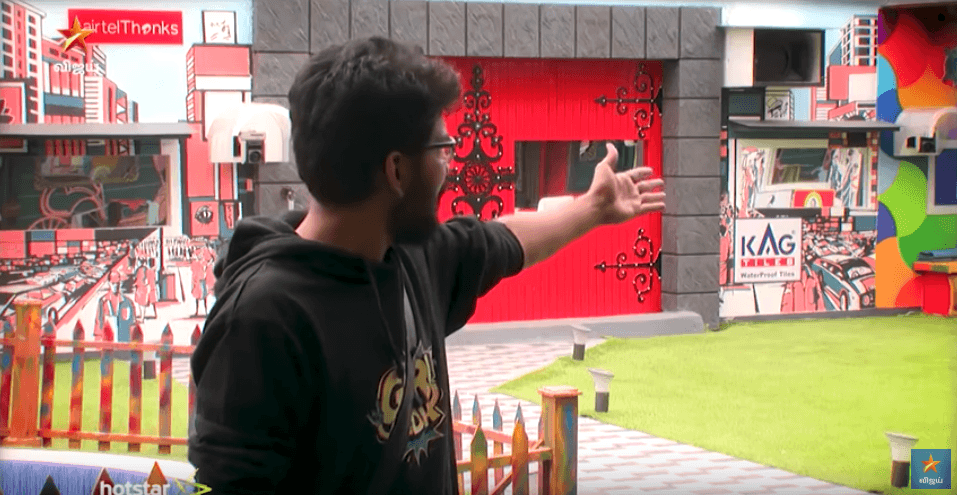 Kavin and Losliya's strategy of pulling each other up is not working. In fact, one of them is drowning and pulling the other one with them. Mugen, Tharshan and Sandy are doing their best in physical tasks and are at a different level when compared to the rest of the house.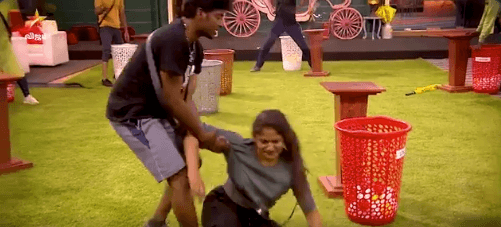 Cheran is fighting hard in spite of his age but it is never enough. Sherin, on the other hand has surprised everyone with her consistency. He has done a much better job at the Ticket to Finale tasks than Losliya.
Is Mugen Rao Worthy Enough to Win Bigg Boss Tamil 3?
Mugen has been one of the top contenders right from the beginning. His audience support base is huge and has a huge following in his current homeland, Malaysia. Mugen's relationship fiasco with Abirami had a detrimental impact on his game. He went down and lost track which reflected in his elimination nominations. However, the really encouraging sign for Mugen's fans is that he is back to form when it matters the most.
He is fighting hard and fighting for himself. He is physically tough and eager to fight in every task handed to him. Mugen leads the Ticket to Finale leaderboard. Mugen is definitely a top choice for the title winners in Bigg Boss Tamil 3.
Is Sandy Worthy Enough to Win Bigg Boss Tamil 3?
If at all there was a best entertainer award in Bigg Boss Tamil 3, Sandy would be unanimously voted for the award. He is a great personality to have in the Bigg Boss house which can be emotionally traumatic for contestants at times. Sandy is funny and quick witted. He values friendship and at the same time, he plays the game for himself. He is emotional too and that was evident from the outcomes of his performances in the Ticket to Finale tasks. Losliya questioned his actions against Kavin during the tasks which broke Sandy down. With that being said, it is important for Sandy to keep his chin high as he is the most probable winner nominations for Bigg Boss Tamil 3.
Is Tharshan Worthy Enough to Win Bigg Boss Tamil 3?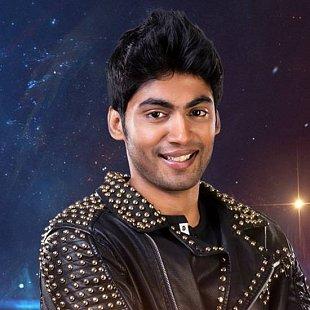 Like Mugen Rao, Sandy enjoys a huge fan following from outside India. Sri Lankans are behind Tharshan for his charismatic image in Bigg Boss Tamil 3. Every time he has been questioned by the host, Kamal Hassan, Tharshan has received a rousing response from the audience. In spite of being dragged into the Sherin controversy, Tharshan is keeping himself intact and focussing on the title. He will not give up by any means. Tharshan has questioned his own friends like Kavin and Losliya when they have been an obstacle to him performing at his best.
Who Will Be the Bigg Boss Tamil 3 Title Winner? Vote Now
Vote now and find out who will win Bigg Boss Tamil 3.
Who Will Win Bigg Boss Tamil 3?
Let us know who will be the title winner in the comments below.